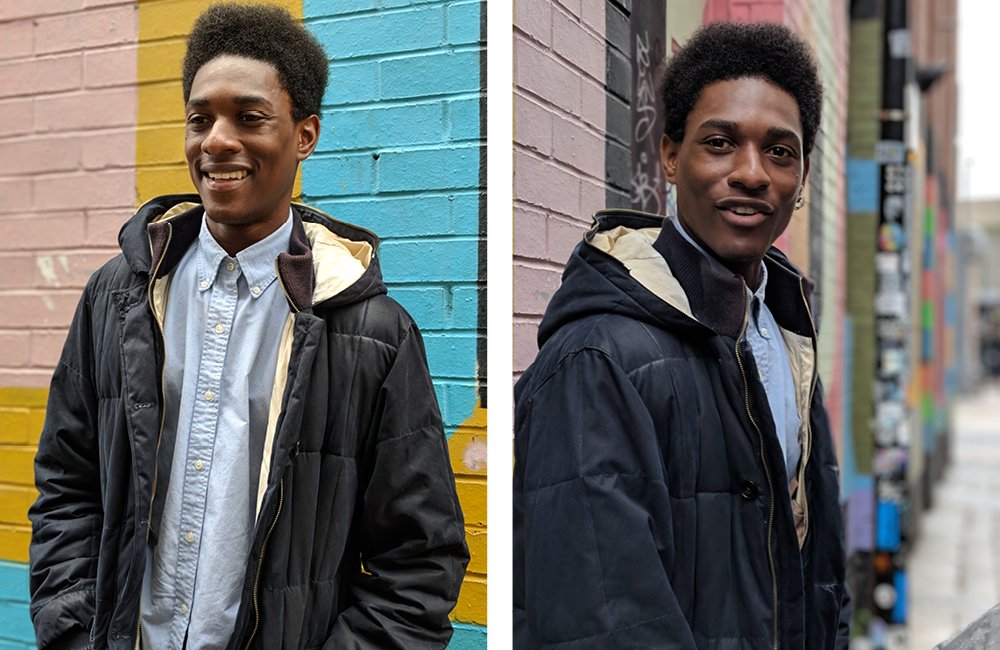 With portrait mode on the Pixel 2 and Pixel 2 XL, you can take pictures of people, pets and even objects like flowers that keep what's important sharp and in focus, but softly blur out the background. Portrait mode is powered by computational photography and machine learning, which identifies what to keep in focus and what to blur out. We've put together some tips to help you make the most of the new feature. Check it out—you'll be a master portraitist in no time!
Get closer. This is the most important tip for getting great portraits. The less distance between you and your subject, the more likely your photos will have beautiful blur.
WeChat, the chat application developed by Tencent, has just gotten a leg up over other chat applications in the features department. How so you ask? Well, the latest update for the chat application introduces a video editing tool that allows its users to tweak their videos before sending it into a chat channel.
Available on both iOS and Android devices, WeChat users that have received this feature will be able to see a new video editing button right after a video is recorded.
Much like the photo editor feature, WeChat's video editor lets you make a number of changes to the videos that were taken with the app.
Here's what you can do:
Scribbling and adding text annotations.
Add emojis.
Besides adding annotations and emojis into your videos, WeChat's video editor also lets you trim the length of your video, perfect for cutting out filler.
For those who've yet to see the feature live on their devices, the feature is currently being rolled out. As such, do remember to check your respective App Stores for the necessary WeChat update.
Last but not least, the following image gives you an idea what you can do to your recorded video before it's sent.
Continue Reading
Late last year, Facebook tested out an interesting feature called "Find Wi-Fi" on the iOS Facebook app. After nearly half a year's worth of testing, the said feature is now making its way to the public, with the Android Facebook app being part of the rollout.
If the feature has gone live on your Facebook app, you'll be able to see the Find Wi-Fi selection in the app's "More" menu. Upon activating it, Facebook will bring you to a map that displays all Wi-Fi hotspots that are nearest to you, alongside information of the business that is providing said Wi-Fi.
So how does Facebook populate its map with hotspots? Well, the system requires businesses to opt-in to the feature. Businesses will be given the option to add their Wi-Fi details to their Facebook page via the "Edit Page Info".
Once the Wi-Fi details have been provided, Facebook would use said information to populate the map. Simply put, the usefulness of Facebook's Find Wi-Fi feature depends on how much businesses in your area rely on the social network service.
Despite the minor drawbacks, the Find Wi-Fi feature will prove useful to those who are frequently out and about on their smartphones. For those who've yet to find this feature available on their Facebook app, rest assured that
Continue Reading
Back at Build 2017, Microsoft previewed a new OneDrive feature called Files on Demand. If you're a participant of the Windows 10 Insider program, you can now get your hands on the feature as Microsoft has rolled out Files on Demand to those who are part of the Fast Ring of the Windows 10 Insider program.
With Windows 10 Insider Build 16215 installed, users would be prompted by the OneDrive app to enable Files on Demand upon login. Once the feature is enabled, you can begin taking advantage of the feature.
Using File on Demand
To begin using the feature, you'll need to open your OneDrive folder. In the folder, you'll see a new Status tab that comes with various icons that represent the state of the file in OneDrive.
Files that are available on both OneDrive and the device you're on are given green check marks, files that are currently syncing between the device and OneDrive are given the Sync icon, while files that can only be found on OneDrive are given a Cloud icon.
How does it work
So how does Files on Demand work? Once the feature is active, OneDrive would stop downloading entire folders to your computer. If user requires a file that is currently unavailable on their computer, all they have to do is double-click on
Continue Reading
Avid travellers could soon rely on Facebook to help them plan their trips as it appears that the social network service is currently rolling out a feature called "City Guides" to the masses.
If you're one of the early ones who've managed to gain access to the feature, you'll be able to find the City Guides feature through the Facebook app's "More" menu. Through this feature, you'll be able to select a city and gain some information about the city itself, on top of a list of friends that have visited the city you're looking at.
The biggest selling point that City Guides has lies in its "Suggestions" tab. From this tab, Facebook will compile a list of locations, ranging from restaurants to tourist attractions, that are popular there. Besides locations, Facebook will also list down any upcoming activities that will be held in the city as well.
If any of these locations or activities strike your fancy, Facebook has included a bookmark icon that lets you save these locations and/or activities into a simple list.
Handy though the feature may be, do note that City Guides appears to be focused on international cities at the moment. As such, the feature may prove useless if you're planning to visit places that are located outside
Continue Reading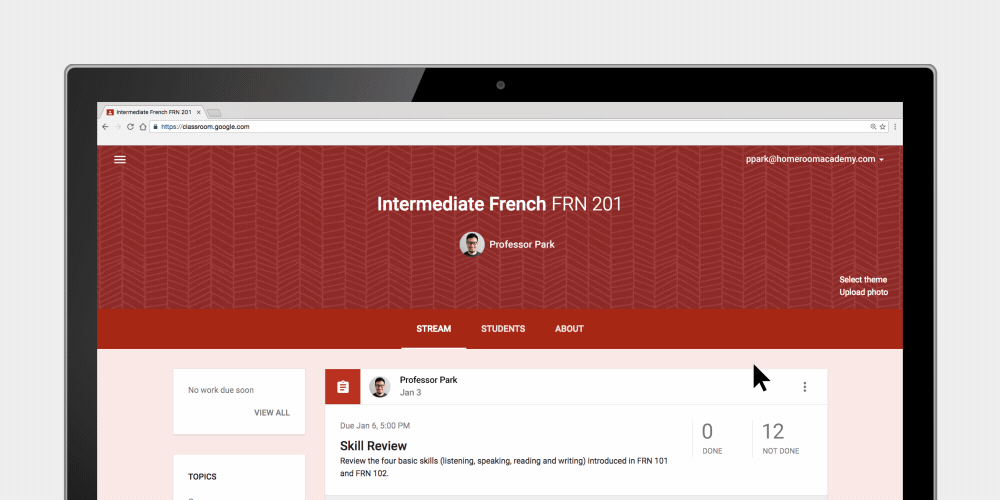 Google Classroom is designed for everyone involved in a student's education. More than 20 million educators and students use it to teach and learn together, as do administrators who oversee how this tool is used across classrooms, and developers who are building educational technology for the next generation. As everyone heads back to school to start the new semester, we're releasing new Classroom updates designed specifically for each of these groups.
For students: individualized work for differentiated learning
We know that one-size-fits-all teaching doesn't always meet students' needs, and we've been impressed with the workarounds Classroom teachers have found to differentiate their instruction. Starting today, Classroom makes it a lot easier for teachers to assign work to individual students and groups based on their unique needs. As they're creating an assignment, post or question, teachers can choose whether to share it with the entire class or just with a subset of students.
Juli Dalzell, a seventh-grade teacher at Thomas A. Blake Middle School in Medfield, MA, says she likes how the new feature lets her teach students who may grasp concepts at different paces. "I can assign different levels of questions or quantities of assignments," says Dalzell. "Also, I can push out documents, such as answer keys, as students complete their assignments."
With this feature, students can also discreetly receive extra practice if they're struggling with a new subject. Sara Enberg, a library media specialist at River Willow Elementary School in Hudson, WI, says that the new update creates "an easy way to assign a reteaching or extension activity for students who are struggling… Just a quick simple video for a couple of students and they were back on track."
For teachers: new notifications to manage student work
We understand the information overload that teachers feel
Continue Reading
If you're a Gmail user, chances are that you've heard of "Undo Send" feature. This feature makes your mail to sit in the Outbox for a predetermined amount of time before being sent out, giving you a grace period where you're able to modify or retract it.
Microsoft's Outlook client has such a feature as well, although it is buried beneath a bunch of menus. If you're interested in activating this feature, here's what you can do:
Step 1
Open up your Outlook client, click on File, then select Manage Rules & Alerts
Step 2
In the Rules and Alerts window, click on New Rule and choose the "Apply rule on messages I send" located at the bottom of the list.
Step 3
Clicking on "Next" will bring you to the conditions page. If you have no particular conditions you would like to add onto the initial rule, click "Next" again.
On the Actions page, check the "defer delivery by a number of minutes" box. Clicking on the blue-tinted text will open a dialog box that allows you to enter your preferred amount of time.
Step 4
Once you've decided the time frame, clicking on "Next" will bring you to the exceptions page. If you have no exceptions to add, click "Next".
This will open up the "Finish Rule Setup" page where you can name
Continue Reading
With smartphone screen sizes increasing, developers have to make sure they can find ways to prepare the UI for one-hand usage. Today, it is discovered that Apple has already been working on a one-handed keyboard that can be (eventually) activated via edge-swipe. The feature has yet to be completed though.
Developer Steve Troughton-Smith who discovered the existence of this keyboard inside Apple's iOS simulator, says that this the code for this feature has existed in the iOS Xcode since iOS 8. However, Apple yet to announce the implementation of the feature.
The one-handed keyboard can be activated with swipes from the edge of the keyboard. This would cause iOS to pull all the keys to one side or the other. You can see this in the gif below.
Video or it didn't happen: (very hard to engage in the Simulator with a mouse cursor) pic.twitter.com/vw2wpCgiLJ

— Steve T-S (@stroughtonsmith) October 19, 2016
If you want to check this out yourself, Troughton-Smith has since published the code chunk, so you can give it a spin but noted that you'll likely need a jailbroken iPhone to use it.
A little more context for anybody wanting to make a jailbreak tweak to turn this on (assuming one doesn't already exist – I dunno) pic.twitter.com/We5WymSXOa

— Steve T-S (@stroughtonsmith) October 19, 2016
Continue Reading
Facebook Live Broadcast will be getting an often requested feature on Thursday as the company has announced that it will be updating its Live API to allow users to schedule live broadcasts ahead of the actual stream.
Unfortunately, this feature will only be available for users with Verified Pages, so those who wish to utilise this feature would need to acquire verification from Facebook. Assuming that you own a Verified Page, here's how you can schedule a live broadcast when the feature goes live.
Step 1
Go to your Publishing Tools, select "Video Library", and then click on "Live"
Step 2
Copy and paste your stream credentials into the dialog box. If you don't wish to do so now, you can always do so later by editing the post in the Video Library.
Step 3
Write a post to announce your scheduled stream. You can choose to be as informative and engaging as you want to.
Step 4
Select your scheduled start time, add a custom image to your broadcast (if you want), then click on schedule. Your friends would be notified by Facebook of your scheduled broadcast and it will appear on their News Feed.
Step 5
In the event that you wish to reschedule or delete your live broadcast session, you can do so by opening the "Edit Live Video" option. For rescheduling, choose the "Edit Schedule" option via the drop down arrow, choose a new time,
Continue Reading