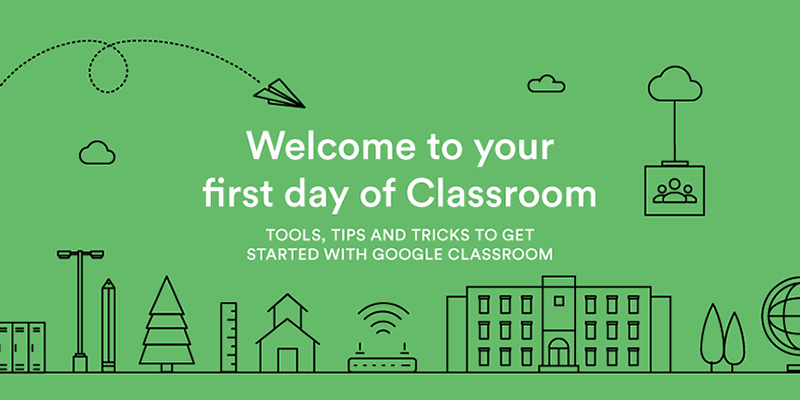 We launched Google Classroom in 2014 to help teachers save time, organize classes, and improve communication with students. Since then, educators around the globe have helped teach their peers how to use Classroom. There's been such an outpouring of instructional videos, blogs and resources, we've curated some of our favorites into a new collection called #FirstDayofClassroom.
#FirstDayofClassroom is designed around a simple premise: When teachers need help, they don't need to look any further than their fellow teachers.
On the hub, you'll find short tutorials explaining how to get started with Classroom, teacher-created videos on best practices, as well as teacher-tested tips. Want a hard copy? Printable resources, including a Getting Started guide and Group Study guide, are available on the hub for teachers to use right at their desks. It's like being in your school's teachers' lounge or at a collaborative professional development event—except it's all online.
Teachers have questions. Teachers have answers.

For every teacher ready to use Classroom, there's a teacher ready to help. Here are just a few examples of the tips from teachers on the resource hub:
Lindy Hockenbary, Digital Learning Coach, stays organized by adding class resources to the materials section of the "About" tab.
Katie Nieves, Special Education ELA Teacher, personalizes learning by providing different projects and resources when posting an assignment.
Jessica Levine, Instructional Technologist, builds relationships between home and school by connecting parents and guardians to their student's class through guardian email summaries.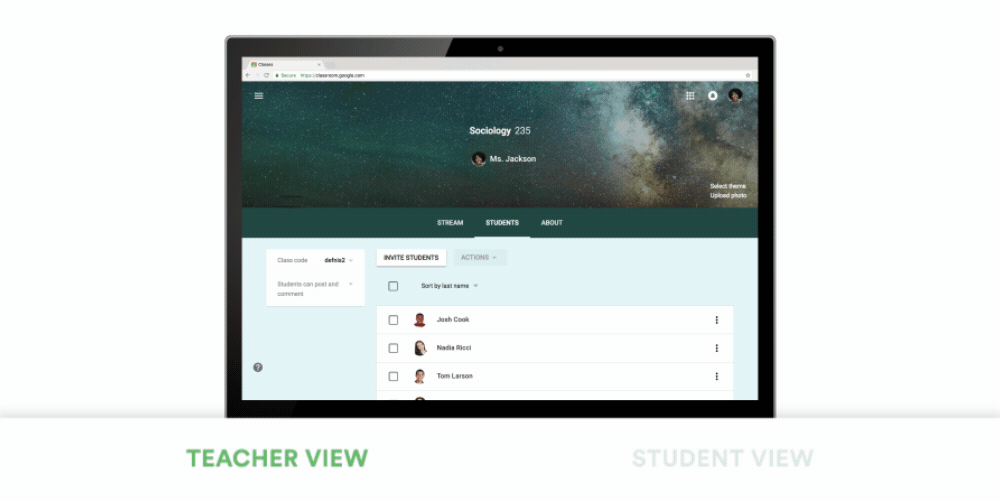 We've seen educators do incredible things with G Suite for Education tools: creatively teach classroom material, collaborate with students, and design innovative assignments to achieve meaningful outcomes. Classroom is a useful tool for teachers, and since it launched three years ago, students have submitted more than 1 billion assignments.
This year, we're sending teachers back to school with updates designed to help them do what they do best—teach. Today, we're announcing 10 updates to Google Classroom and Google Forms to help teachers save time and stay organized.
Single view of student work: To help teachers track individual student progress, we've created a dedicated page for each student in Classroom that shows all of their work in a class. With this new view, teachers and students can see the status of every assignment, and can use filters to see assigned work, missing work, or returned and graded work. Teachers and students can use this information to make personalized learning decisions that help students set goals and build skills that will serve them in the future.
Reorder classes: Teachers can now order their classes to organize them based on daily schedule, workload priorities or however will help them keep organized throughout the school year. And students can use this feature too. "For teachers and students, organization is important, and being able to reorder class cards allows us to keep our classes organized in a simple and personalized way," notes Ross Berman, a 7th and 8th grade math teacher. "Students can move classes around so that the first thing they see is the class they know they have work for coming up."
Decimal grading: As teachers know, grading is often more complicated than a simple point value. To be as accurate with feedback as possible, educators
Continue Reading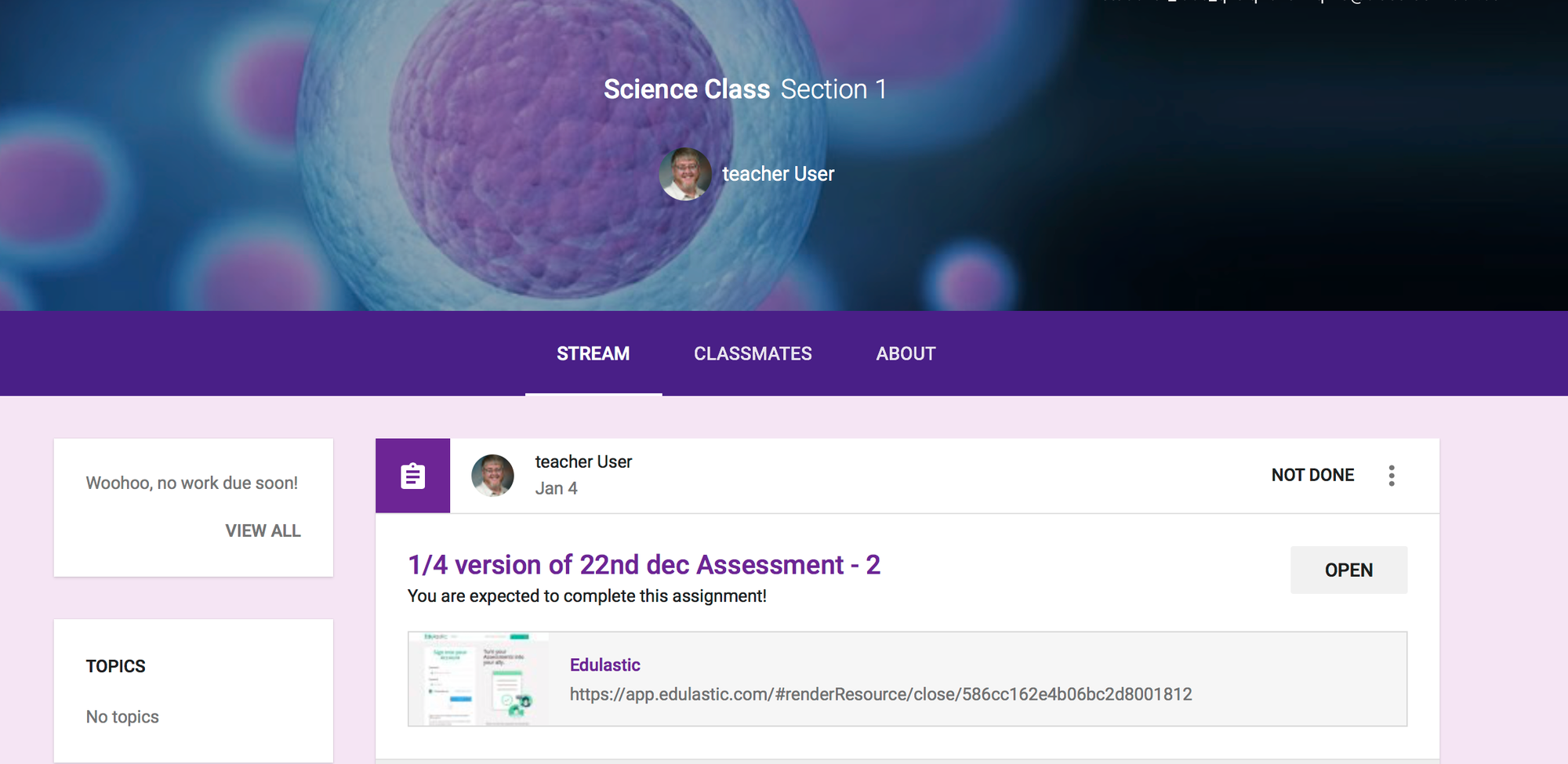 A few years ago, we launched the Classroom API to make it easier for developers to integrate their applications with Classroom, and for administrators to manage classes. Since then, hundreds of applications have integrated with Classroom to help teachers gamify their classes, improve students' writing skills, build interactive presentations and more.
Using the API, developers can build deep integrations that manage Classroom rosters, assignments and grades. Or they can simply embed the Classroom share button to let users quickly share content. For teachers and students, these integrations create a seamless experience between Classroom and their favorite education apps.
Valuable integrations have been built to support the needs of teachers and students in the classroom that showcase the creative possibilities available through the Classroom API. Today, we take a look at how some schools are using Classroom integrations.
Enriching lessons with rich content from BrainPOP
In the words of Mike Jones, a teacher at Illinois State University's K-8 Lab School, "Class time is precious. Why would I want to waste any of it with a process that can easily be automated?"
Improved automation is one of the key reasons we've seen education applications integrate with Google Classroom and one of those applications is BrainPOP. BrainPOP offers digital educational content that engages students through animated movies, learning games, quizzes, concept mapping, movie-making, and more.
The team at BrainPOP recognized that manually setting up individual student accounts for My BrainPOP could be a tedious task for teachers. Utilizing the Classroom API, the team at BrainPOP developed an integration that allows teachers to import their classes directly into My BrainPOP, automatically creating single sign-on-ready, student accounts and allowing students to log into BrainPOP through the Google launcher menu. According to Jones, the integration "allows all staff to easily access the benefits of
Continue Reading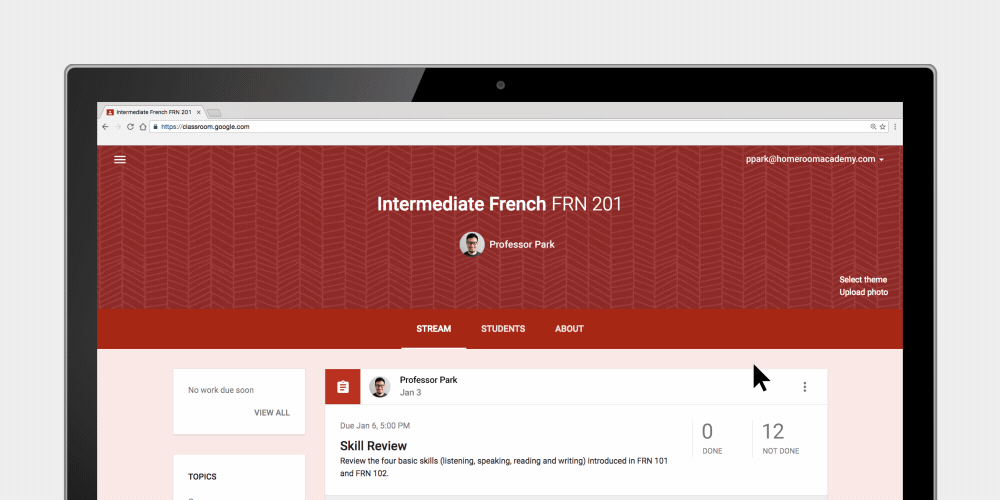 Google Classroom is designed for everyone involved in a student's education. More than 20 million educators and students use it to teach and learn together, as do administrators who oversee how this tool is used across classrooms, and developers who are building educational technology for the next generation. As everyone heads back to school to start the new semester, we're releasing new Classroom updates designed specifically for each of these groups.
For students: individualized work for differentiated learning
We know that one-size-fits-all teaching doesn't always meet students' needs, and we've been impressed with the workarounds Classroom teachers have found to differentiate their instruction. Starting today, Classroom makes it a lot easier for teachers to assign work to individual students and groups based on their unique needs. As they're creating an assignment, post or question, teachers can choose whether to share it with the entire class or just with a subset of students.
Juli Dalzell, a seventh-grade teacher at Thomas A. Blake Middle School in Medfield, MA, says she likes how the new feature lets her teach students who may grasp concepts at different paces. "I can assign different levels of questions or quantities of assignments," says Dalzell. "Also, I can push out documents, such as answer keys, as students complete their assignments."
With this feature, students can also discreetly receive extra practice if they're struggling with a new subject. Sara Enberg, a library media specialist at River Willow Elementary School in Hudson, WI, says that the new update creates "an easy way to assign a reteaching or extension activity for students who are struggling… Just a quick simple video for a couple of students and they were back on track."
For teachers: new notifications to manage student work
We understand the information overload that teachers feel
Continue Reading