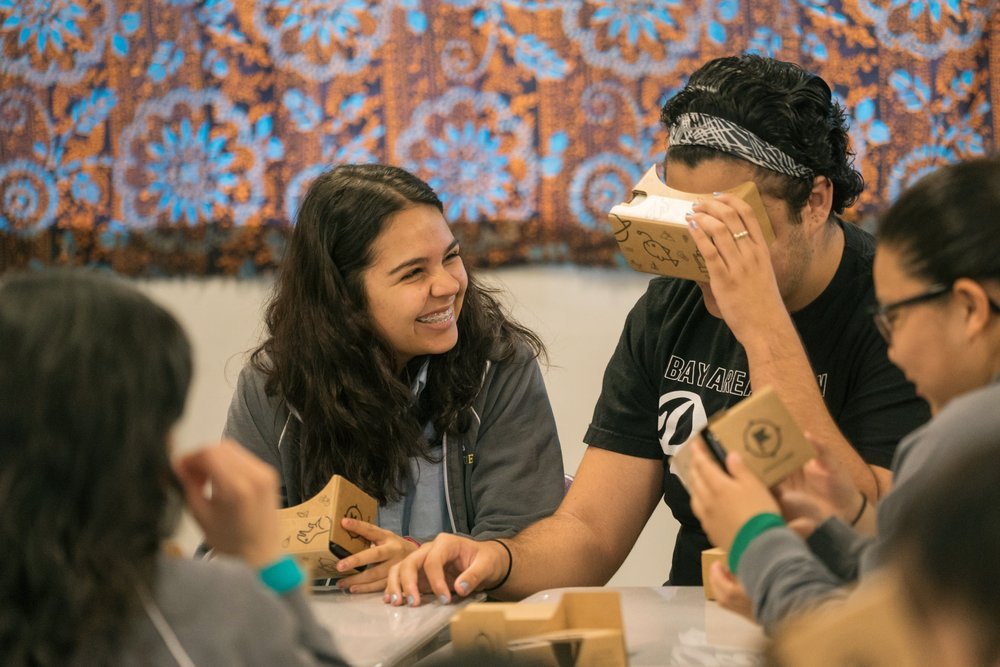 Editor's note: Last week, Google announced a grant to bring students to see "Hamilton." We tagged along to get a firsthand glimpse at how the students reacted to this unique experience of American history.
"I see him as the underdog, and I think, 'that's kind of me, that's all of us.'" That's what one high school junior from San Jose, CA had to say last week about Alexander Hamilton. How do you get 21st century kids to relate to a U.S. Founding Father born 260 years ago? Take them on a virtual journey through his life, and then bring that history lesson to the stage.
Last week, students went on six new Google Expeditions to follow along with Alexander Hamilton as he shaped the foundation of our country. Then, using racial justice funding from Google.org, the Hamilton Education program (#EduHam), brought 5,000 Title I students to see "Hamilton" in San Francisco, Chicago and New York. And we were lucky enough to be in the "room where it happens" with 2,000 local students in SF as the curtains rose…
Act 1: the Expedition
To get in the right mindset before seeing "Hamilton," juniors at Aspire Golden State Preparatory School in Oakland, CA went on an Expedition using Google Cardboard. They took a virtual tour through the events of Alexander Hamilton's life, starting with the American Revolution, where they visited landmarks and read documents that were important to the outcome of the war.
The Expedition continued through the ratification of the Constitution, the creation of our nation's economic system and George Washington's presidency. It ended with a glimpse of Alexander Hamilton's personal life—his letters dealing
Continue Reading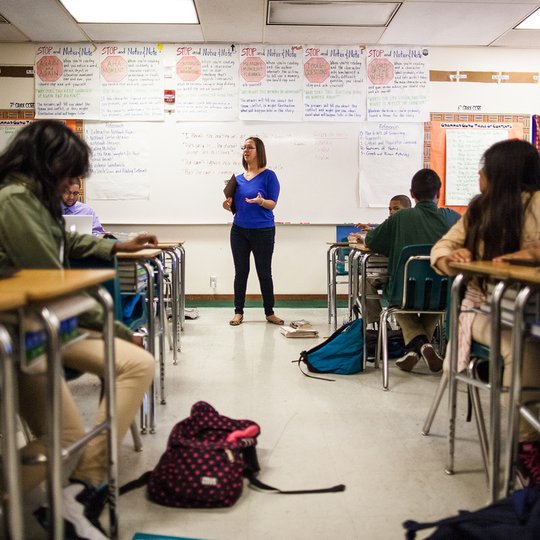 Although we often believe we act without bias or stereotyping, we're all subject to unconscious biases: automatic, mental shortcuts we use to process information and make decisions quickly. These shortcuts are useful, but can also subtly and negatively influence our actions. And in the classroom, they can have serious consequences—educators could unintentionally discriminate against some of their students, discouraging them from pursuing certain fields of study.
Our latest research, done in partnership with Thomas Dee of Stanford University and Seth Gershenson from American University, found evidence of unconscious bias at play in classrooms. One study showed that when white and Black teachers evaluated the same Black student, white teachers were significantly more likely to perceive the Black student as disruptive, inattentive, and less likely to complete homework. Another study found that teachers perceived preschoolers' misbehavior as worse when observing students of a race different than their own. At the college-level, one study showed that when female college students have a female math or science professor, they perform better in those classes and are more likely to engage with STEM (science, technology, engineering and math) subjects in the future.
To better understand this complex problem and how we might address it, we're investing in two new research projects at University of California Berkeley and Massachusetts Institute of Technology. These projects will place an emphasis on the effects of teacher biases in computer science and STEM fields, where the underrepresentation of female, Black and Hispanic students is a longstanding concern.
At University of California Berkeley, Professor Jason Okonofua and his team of researchers want to know if teachers can become more empathetic when disciplining students. They hypothesize that helping teachers better understand the thoughts and feelings of their students will lead to a more fair and equal approach to disciplining students.
Continue Reading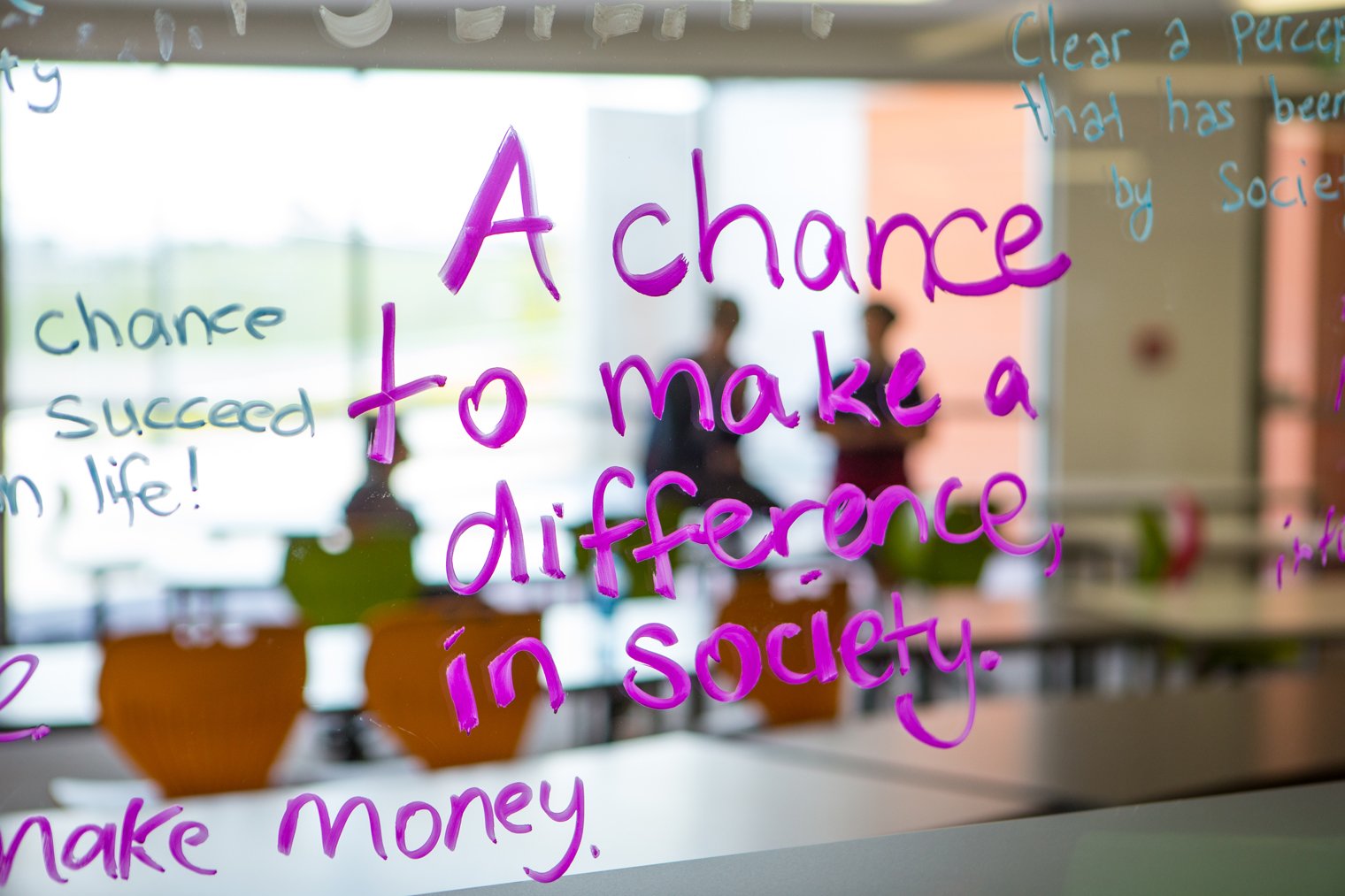 Editor's note: As part of our ongoing celebration of students and teachers, we're highlighting leaders across the world to share how they're creating more collaborative, engaging classrooms. Today's guest author is Claire Amos, one of the keynote speakers from Education on Air, Google's free online conference which took place in December 2016. Claire, deputy principal at Hobsonville Point Secondary School outside of Auckland, New Zealand, shares how schools can adopt project-based learning to encourage students to think about the connected world.
What do "Ender's Game," science, gamification and history have in common? At Hobsonville Point Secondary School, our English teacher and science teacher put their heads together to design a class around the future of gamification, looking at influences from literature and the study of war.
In an increasingly connected world, it's important for students to understand how seemingly different topics converge so they can be prepared for future education and careers. One way to teach these connections is through project-based learning—blending topics to remove the silos that typically exist between different subjects. That was our goal when Hobsonville opened in 2014, and since then we've learned a lot. Here are four tips for schools interested in project-based learning for the connected era.
Encourage reflection on learning
Many students start the school day by visiting their homeroom, where teachers call roll and make school-wide announcements. But the first class of the day should be spent teaching students to reflect on what they're learning. At Hobsonville, we take a "learning hub" approach to homeroom, in which students meet in small groups with a learning coach for the first class three times a week. During this time, students set goals, reflect on successes and challenges, organize their priorities and get the mentoring support they need. Just 10 or 15 minutes, a few times
Continue Reading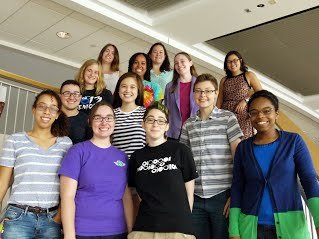 We launched the CS Capacity program in 2015 to help address a very specific problem: the dramatic increase in undergraduate Computer Science (CS) enrollments, which is creating serious resource and pedagogical challenges for many colleges and universities. Through this program, we've been working alongside a diverse set of universitie—including George Mason University, Mount Holyoke College, Rutgers University, the University California, Berkeley, Duke University, North Carolina State University, the University of Florida, and the University of North Carolina—who each bring a unique approach to dealing with increasing numbers of students with a limited resources (including faculty and classroom space).
Two years in, we wanted to share an update on some of the projects and ideas that have emerged to help support the expansion of high-quality undergraduate CS programs:
Enabling self-paced learning
Allowing students to move through learning content at their own pace benefits students by enabling them to take as much or as little time as they need to master concepts and skills. It also reduces overcrowding in CS1 by moving students into higher level courses more quickly.
The team at George Mason have developed an online system that provides self-paced learning for CS1 and CS2 classes, guiding learners through the materials quickly or slowly depending on their needs. The system, called SPARC, includes course content, practice and assessment exercises, mini-lectures and more.
At Rutgers, they're defining additional features to improve their use of Autolab (a course management system that include automated grading). This includes building a hint system to provide more information for students who are struggling with a concept or assignment, crowd-sourcing grading, and studying how students think about CS content and the kinds of errors they regularly make.
Ensuring better engagement of women and underrepresented students
Women and some populations of minority students are significantly underrepresented in CS programs.
Continue Reading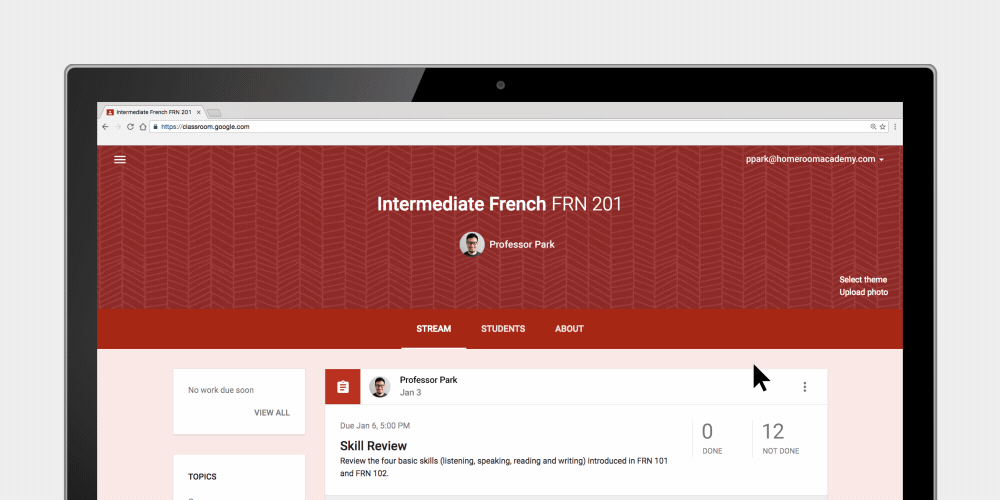 Google Classroom is designed for everyone involved in a student's education. More than 20 million educators and students use it to teach and learn together, as do administrators who oversee how this tool is used across classrooms, and developers who are building educational technology for the next generation. As everyone heads back to school to start the new semester, we're releasing new Classroom updates designed specifically for each of these groups.
For students: individualized work for differentiated learning
We know that one-size-fits-all teaching doesn't always meet students' needs, and we've been impressed with the workarounds Classroom teachers have found to differentiate their instruction. Starting today, Classroom makes it a lot easier for teachers to assign work to individual students and groups based on their unique needs. As they're creating an assignment, post or question, teachers can choose whether to share it with the entire class or just with a subset of students.
Juli Dalzell, a seventh-grade teacher at Thomas A. Blake Middle School in Medfield, MA, says she likes how the new feature lets her teach students who may grasp concepts at different paces. "I can assign different levels of questions or quantities of assignments," says Dalzell. "Also, I can push out documents, such as answer keys, as students complete their assignments."
With this feature, students can also discreetly receive extra practice if they're struggling with a new subject. Sara Enberg, a library media specialist at River Willow Elementary School in Hudson, WI, says that the new update creates "an easy way to assign a reteaching or extension activity for students who are struggling… Just a quick simple video for a couple of students and they were back on track."
For teachers: new notifications to manage student work
We understand the information overload that teachers feel
Continue Reading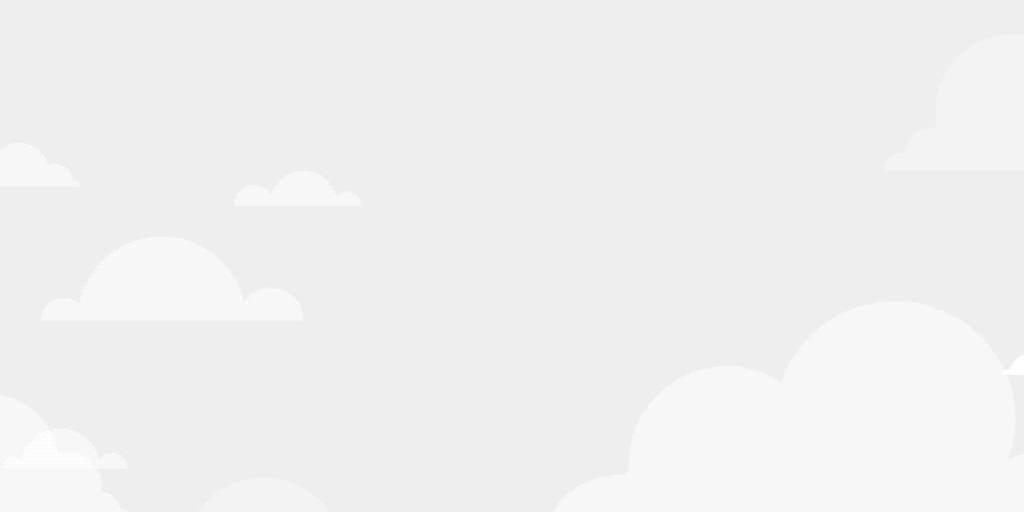 Editor's Note: On December 3rd at our global online conference, Education on Air, we announced exciting new features that expand the use of our tools. In case you missed it, check out the recording of the Education On Air Product Keynote.
From students to teachers to admins, we are always thinking about how our education tools can meet the needs of our different users. Today, we're excited to share updates for two groups of users in particular: the graduate and the guardian. For the graduates who are embarking on their next adventure, we're launching a new tool to help ease their digital transition. And for the guardians, the always supportive cheerleaders at home, we're rolling out a means to stay more connected to the classroom.

For graduates
For our graduating students, we know the transition to the next chapter of their lives can be an exciting time. However, leaving school is often stressful for reasons it shouldn't be. Students run the risk of losing all their digital work if they don't spend hours downloading, migrating or copying their emails and school work.
We're excited to share that early next year, we will be launching a new feature that will help graduating students with this transition. Students will be able to copy emails and Drive files from their G Suite for Education accounts into another Google account before they leave the domain. This will enable students to easily retain their email, essays, resumes, science projects and any other files stored on Google Drive if their school removes access to their old account.
We know that protecting students' privacy and data is critical for schools, so we are ensuring administrators have the right controls of this new feature. Although this feature will be available early next year, administrators can
Continue Reading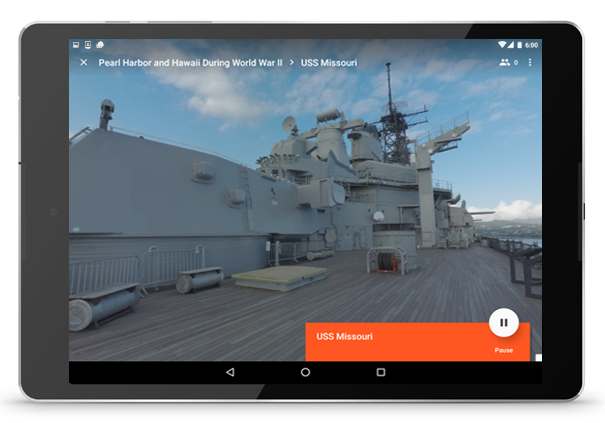 Editor's Note: Today's guest author is Michael Fricano II, an Education Architect at The Janus Group. As a longtime educator and resident of Hawaii, Michael shares his experience of teaching students about Pearl Harbor with Google Expeditions.
Many students learn about World War II and the attack on Pearl Harbor by reading facts and figures from a history book, but today teachers are using technology to provide a richer understanding of Hawaii's vital role in World War II. Having lived in Hawaii for many years, I'll always hold Pearl Harbor and December 7th in a special place in my heart. This year, I'm particularly inspired to hear how teachers are using technology to explain the cultural and political significance of the Japanese attack.
To honor the 75th anniversary of the attack on Pearl Harbor, Ms. Marielle Beaudet, a fifth grade teacher at Pearl Harbor Elementary School, used one of our lesson plans that integrates Google Expeditions to show students important locations on Oahu, from the naval base to Punchbowl Cemetery to the USS Bowfin. Many students had already visited these places in person but hadn't learned about their historical significance.
As students virtually stood on top of Diamond Head overlooking the Pacific Ocean, they saw the 360 degree view that made it a vital defensive bunker, called Fort Ruger. One student commented, "I had no idea there was a bunker at the top of Diamond Head!" Another student said, "You can see all over the island from up here!" realizing why it was such an important location.
Students explored inside one of the most famous American submarines from the war, USS Bowfin,
Continue Reading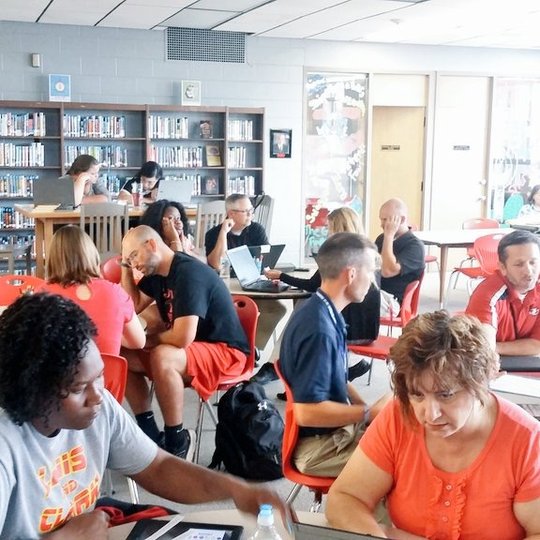 Editor's note: As part of the ExploreEDU event series, schools are working with Google for Education Premier Partners to throw open their doors and invite neighboring educators to learn first-hand from their own experiences using Google tools to innovate and improve. To see if there is an event near you, visit the ExploreEDU site. For those who can't join in person, we'll also share the schools' experiences here. Today's guest author is Shanna Schwarzer, assistant principal from Jefferson City High School. The district is hosting an event on December 8 with Tierney Brothers.
We use the word "professional" often when we talk to students about their performance and behavior. We want them to view classrooms as workplaces, and take their "jobs" as students just as seriously as employees in the corporate world do – that is, the job of learning. Today, technology plays a larger role in helping our students become enthusiastic and curious learners. Now that we're a 1:1 school, with every student using a device, we make sure every teacher is prepared for guiding students in using technology. Here's what we've done to support students and teachers on this journey.
1. Creating an in-house help desk staffed by students
We've created a class called "Help Desk," in which students learn how to make basic repairs on our devices or help fix Wi-Fi networks. They also learn business communication skills, like how to greet fellow students and teachers who visit the help desk. Teachers use lesson plans from the nonprofit group GenYES, which promotes technology training for students.
Not only does our help desk educate students on understanding technology, it saves time for our IT team, since students make minor repairs and solve simple tech issues in our classrooms.
Help desk image; [Caption] Students learn how
Continue Reading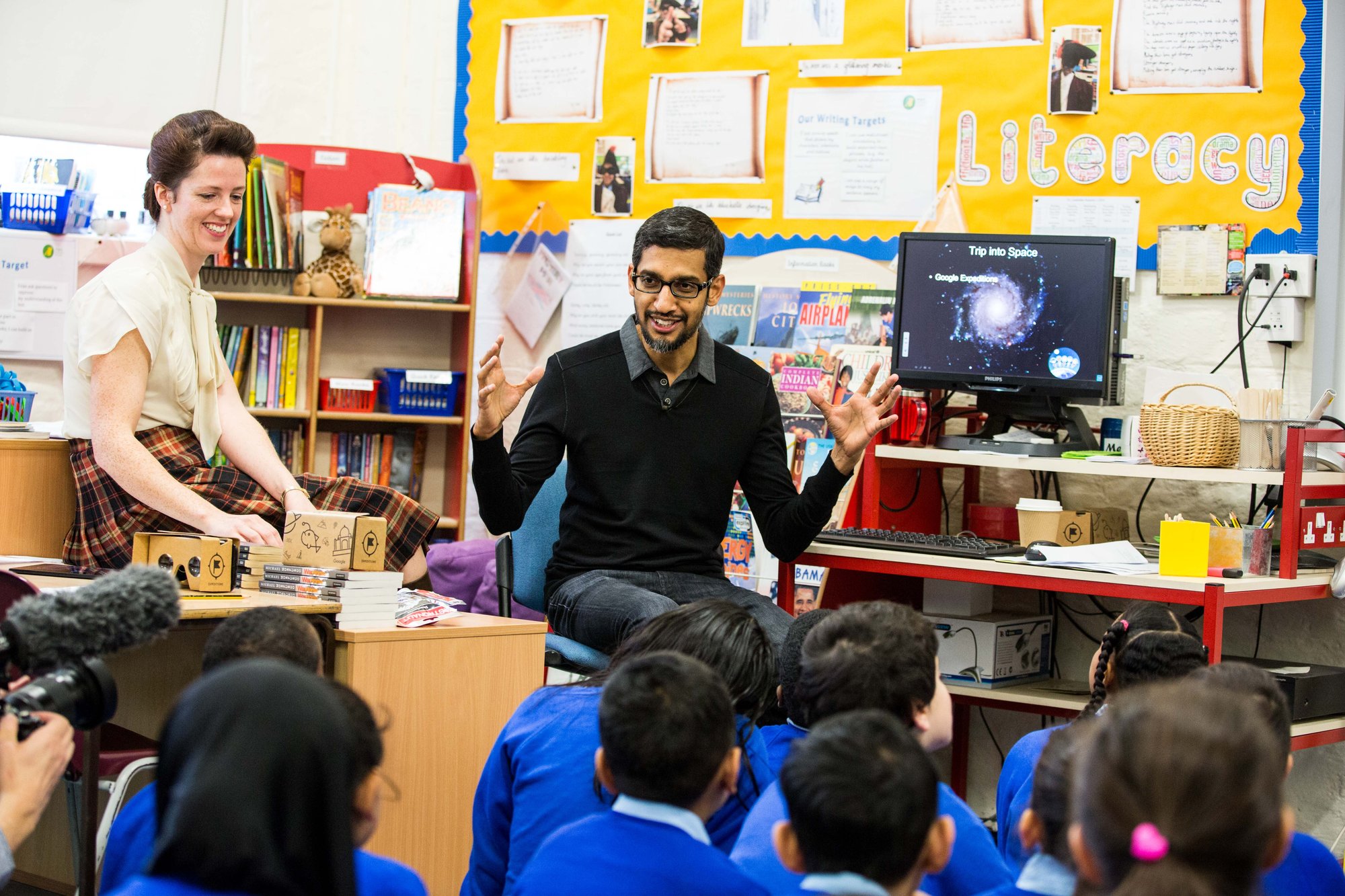 Earlier today in a year 5 classroom in London, Sundar (our CEO) led 23 students on a field trip to the International Space Station, giving them the chance to learn about astronauts and space scientists.
Google Expeditions enables teachers to bring their students on virtual trips to places like museums, heritage sites, underwater, or even outer space — immersing students in experiences that bring abstract concepts to life and giving them a deeper understanding of the world beyond the classroom. Through partnerships with education companies such as TES and Twig, we've created more than 300 Expeditions and over 100 new lessons, which can be used alongside existing curriculum.
In addition to the 1 million students who have already taken an Expedition with Google Cardboard since we first introduced the Pioneer Programme, today we're announcing our aim to reach another one million students in thousands of UK classrooms by the end of this school year.
Google Expeditions for the UK: Take your students around the world in VR
We've already received feedback from thousands of teachers in the UK who believe that Expeditions can help improve literacy and writing skills, and create excitement that complements and enhances traditional teaching methods.
The Google Expeditions team will be hitting the road to visit thousands of schools across Edinburgh, Cardiff, Belfast, Newcastle and Inverness in the next few months. The programme is free for any school in the UK and teachers are encouraged to sign up here.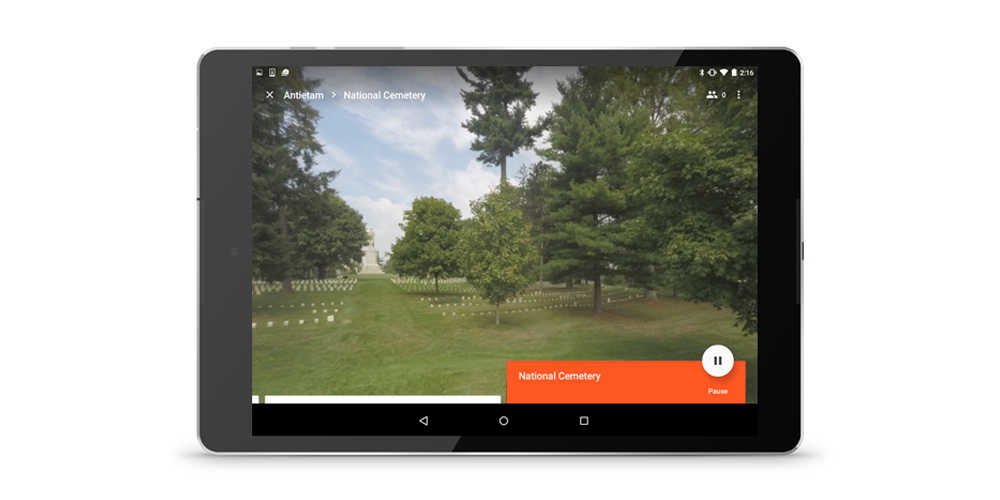 Editor's Note: Google Expeditions has a number of lessons to help students learn about our military history this Veterans Day. Students can experience the history of World War I, World War II, and the Civil War, understand the key events that shaped those moments, and visit the memorials that commemorate them. Other Expeditions, such as the Artifacts of the Tuskegee Airmen and Pearl Harbor, let students explore planes, submarines, and ships from these historical periods. In addition to these Expeditions, Google Arts & Culture has a dedicated online collection of artifacts, archives, locations and dozens of stories related to World War II, including an online exhibition, Veterans Day: Reflections on Service, where students can hear stories from our veterans.
My days as a history instructor at the United States Military Academy are filled with reflections on military history. Having spent 12 years in the United States Army, I find that the lessons we teach can be deeply personal for me.
Each year in my History of Military Arts course, the students spend time learning about the history of the Civil War. The cadets work through a writing exercise that follows a brigade through a Civil War battle using primary sources. This year, to culminate the project, I incorporated Google Expeditions into the lesson. With Expeditions, the cadets were able to visit key locations in the Battle of Antietam and immerse themselves in the physical locale, all while learning key facts about the event. Reading accounts of a battle is always powerful, but showing my students the battlefield helped to paint a richer picture of this important piece of history. The cadets gained an understanding of the role of terrain in the battle that isn't possible from written sources alone. Seeing historical images of the battlefield in the
Continue Reading