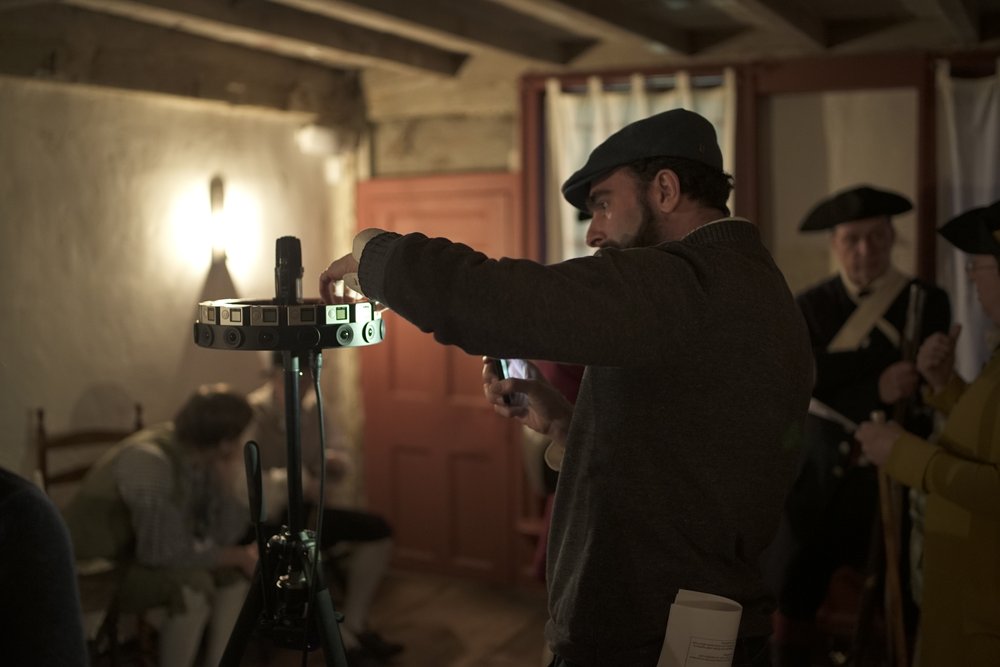 Editor's note: This week the Google team is in Philadelphia for the EDUCAUSE Annual Conference 2017, an important gathering of higher education technology leaders. If you're at the event, visit us at booth #1100 to see the latest demos of Google Cloud Platform (GCP), G Suite, devices like Jamboard and virtual reality and augmented reality tools. If you want to be a part of the action from home follow at #EDU17 and our @GoogleForEdu account. If you want to connect with our team but cannot make it to the event contact us.
Yesterday we shared some of the inspiring ways we've seen researchers, faculty and students in higher education work with GCP to power their big ideas. But it's not just researchers that can benefit from the cloud. From virtual reality tools like Jump & Tilt Brush to G Suite for Education to GCP, Google tools are helping educators create new, strong connections amongst students, with faculty, and with new parts of the curriculum.
Brown University connects students with the past with virtual reality
The Gaspee Affair is an important, but largely forgotten moment in U.S. history. And with its "cannon fire and gunshots and boat chases," it was also a perfect candidate for reconstruction in virtual reality (VR), says Adam Blumenthal, Virtual Reality Artist-in-Residence and Professor of the Practice at Brown University.
With a team of students and a Jump camera from Google, Blumenthal drafted scripts, designed sets and built a detailed virtual world so that students could interact with the past. "One of the things I love about VR is its ability to put people in places that are otherwise impossible, and in this case that's stepping back in time in these very authentic recreations," he says. During production the team has used Tilt Brush,
Continue Reading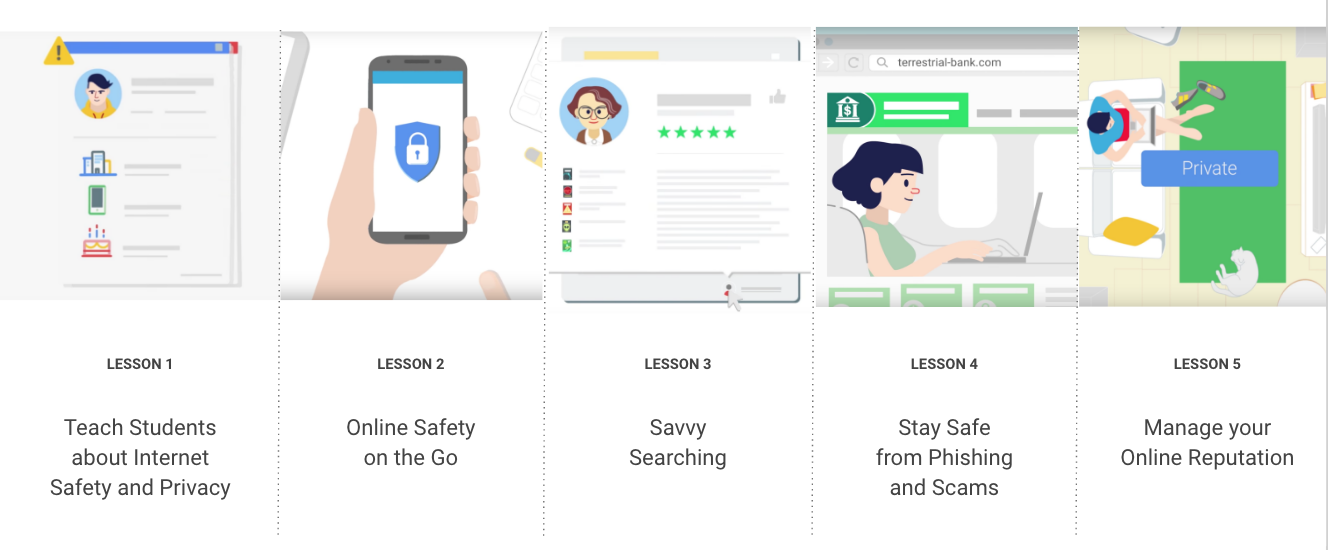 Educators around the world have embraced digital literacy in the classroom, encouraging their students to create and engage on the the internet. They recognize digital literacy as an important future skill for their students, and also understand the importance of teaching kids how to be good digital citizens. And yet, teaching digital citizenship isn't always straightforward—and can be pretty intimidating—given the many ways in which young people use the internet today.
This is why we are releasing a free online training course that helps educators equip their students with the foundational skills they need to create a safe and positive experience online. By reading, watching videos, and doing different activities in the Digital Citizenship and Safety Course, they can learn how to integrate digital citizenship and safety activities into their school curriculum.
The course includes five interactive units:
Teaching students about internet safety and privacy, including setting strong passwords and privacy settings
Staying safe on the go by securing your mobile device and avoiding harmful downloads on your smartphone
Savvy searching, to help students evaluate the credibility of online sources of information
Staying safe from phishing and other scams
Managing online reputation, including protecting sensitive information
Upon completion, educators will receive a downloadable Digital Citizenship and Safety Curriculum that they can use to introduce these critical lessons to their students. And teachers who successfully complete the course will receive a Digital Citizenship and Safety Educator recognition badge.
The online training course is now on the Google for Education Training Center, and available in 15 languages: Chinese, Danish, English, Finnish, French, Hebrew, Japanese, Malay, Norwegian, Portuguese, Romanian, Spanish, Swedish, Thai and Turkish.
We want to
Continue Reading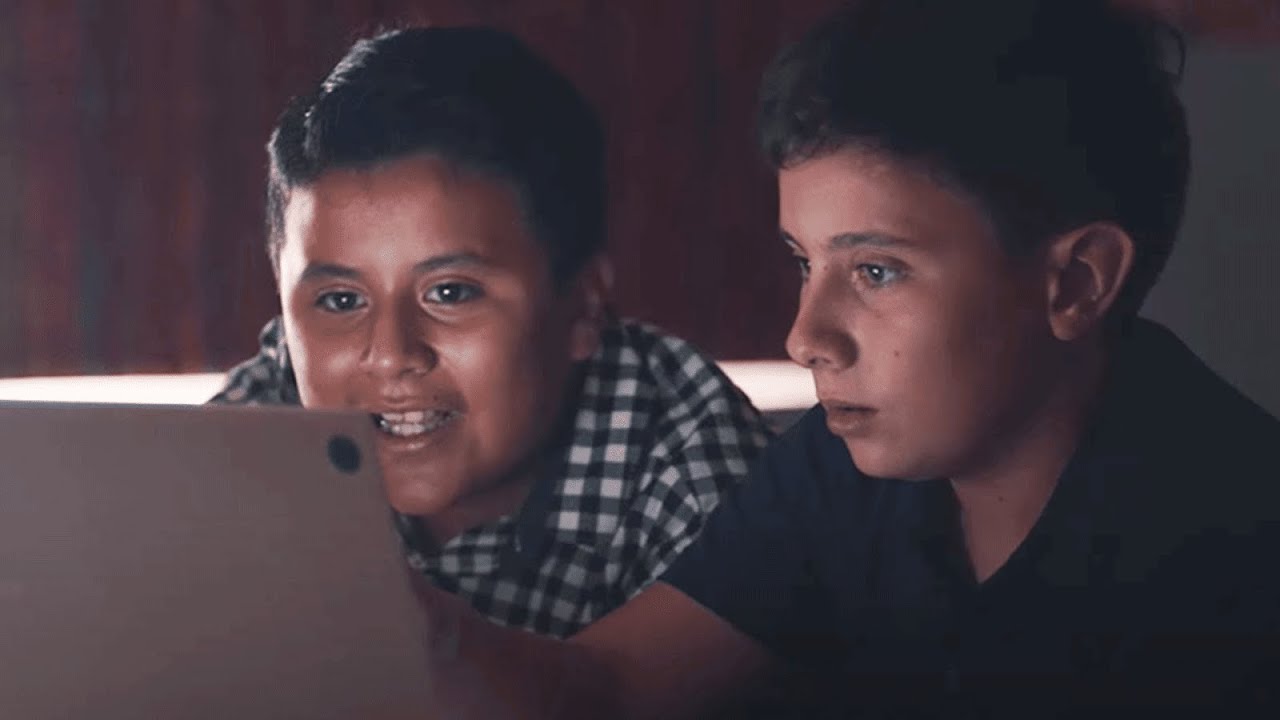 Schools in Latin America and around the world are searching for ways to take student impact beyond the classroom. In Mexico, we wanted to explore how teachers and students are using technology to empower a rising generation of innovative changemakers—and this week, we're sharing some of the stories we found. Tune into the hashtag #innovarparami to see how education leaders in Latin America are thinking about innovation.
For Enrique Cordero, a GEG (Google Educator Groups) teacher and IT administrator, the only thing better than teaching students is the opportunity to learn from them. He believes that children are innate inventors; educators should help students preserve their natural propensity to imagine—and create—the world as it isn't yet.
So he designed a course at the American School of Puebla called "Solving the World's Problems," where he asks kids to identify the issues that they see as pressing and challenges them to think up solutions. Field research plays a central role in the course, and during a field trip to a community near the school one day, students heard first-hand accounts about the difficulties that communities face when they lack access to potable water.
The field trip inspired Paco and Rodrigo, two of Enrique's sixth graders, to invent something that could make drinking water accessible to all. They sketched a prototype on
Continue Reading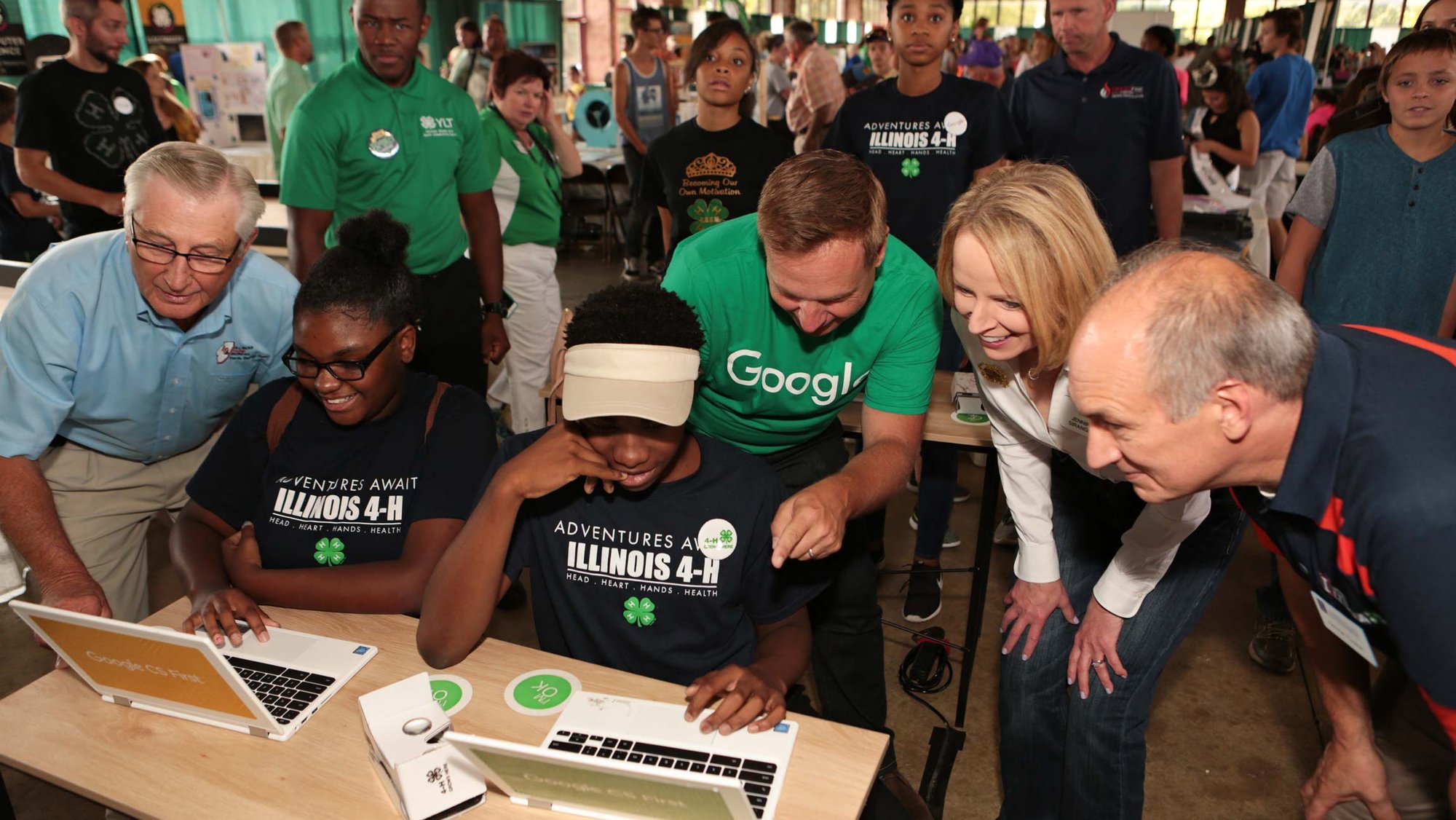 The world is changing rapidly, creating new opportunities and careers we can't yet predict. But even with a lot of unknowns, skills like collaboration, problem solving and technical know-how can be the tools students need to adapt and thrive, no matter what the future holds.
Today, at the Illinois State Fair, where hundreds of 4-H youth are exhibiting projects, we announced our support of 4-H with a $1.5 million Google.org grant to provide students around the country the opportunity to grow future skills through computer science programming like CS First and virtual field trips via Expeditions. 4-H is the United States' largest youth development organization, with more than 6 million students participating. By supporting this work, we're excited to see how more kids across the country use technology to achieve their goals and improve their communities.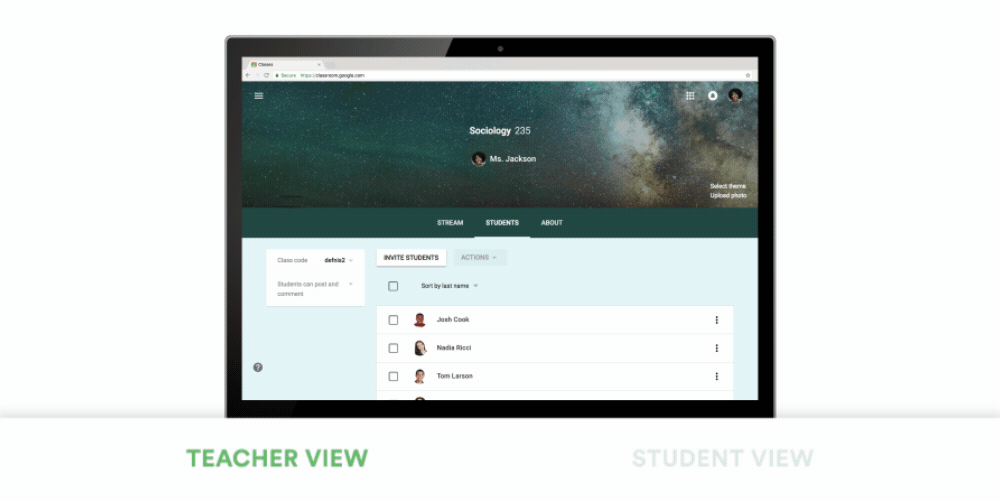 We've seen educators do incredible things with G Suite for Education tools: creatively teach classroom material, collaborate with students, and design innovative assignments to achieve meaningful outcomes. Classroom is a useful tool for teachers, and since it launched three years ago, students have submitted more than 1 billion assignments.
This year, we're sending teachers back to school with updates designed to help them do what they do best—teach. Today, we're announcing 10 updates to Google Classroom and Google Forms to help teachers save time and stay organized.
Single view of student work: To help teachers track individual student progress, we've created a dedicated page for each student in Classroom that shows all of their work in a class. With this new view, teachers and students can see the status of every assignment, and can use filters to see assigned work, missing work, or returned and graded work. Teachers and students can use this information to make personalized learning decisions that help students set goals and build skills that will serve them in the future.
Reorder classes: Teachers can now order their classes to organize them based on daily schedule, workload priorities or however will help them keep organized throughout the school year. And students can use this feature too. "For teachers and students, organization is important, and being able to reorder class cards allows us to keep our classes organized in a simple and personalized way," notes Ross Berman, a 7th and 8th grade math teacher. "Students can move classes around so that the first thing they see is the class they know they have work for coming up."
Decimal grading: As teachers know, grading is often more complicated than a simple point value. To be as accurate with feedback as possible, educators
Continue Reading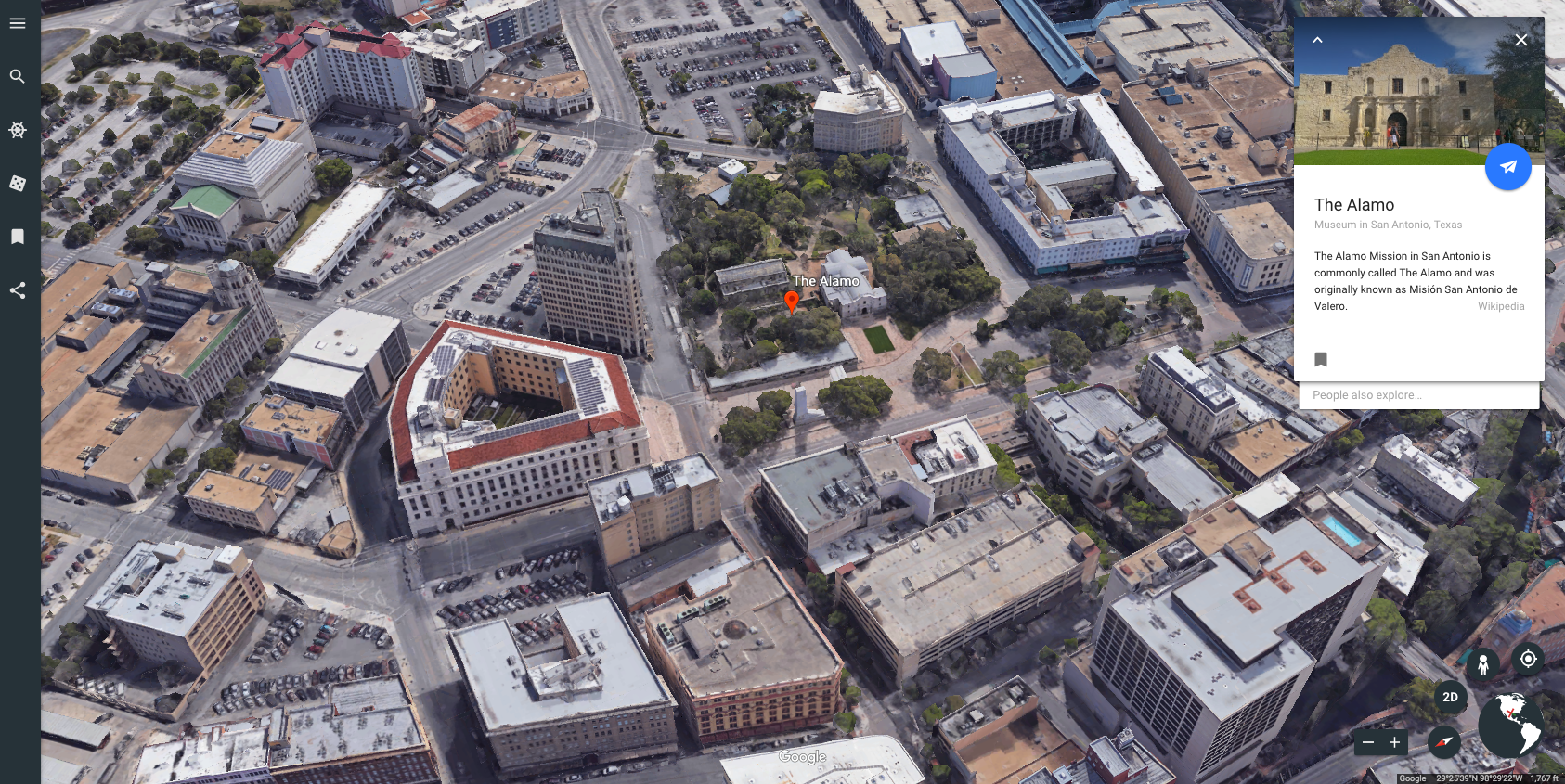 Editor's note: This week our Google for Education team will be joining thousands of educators at the annual ISTE conference in San Antonio. Follow along here and on Twitter for the latest news and updates.
Technology is transforming how students learn and the skills they need to succeed.
Today at the ISTE (International Society for Technology in Education) conference, we'll be highlighting new tools and programs built to empower students to explore, build and think critically as active learners. Look out for a deeper dive on each of these announcements on the blog throughout this week.
Students as inventors and explorers
Recently we announced a new browser-based version of Google Earth that makes it easier than ever for teachers to bring the world into the classroom using Chromebooks. Today we are excited to introduce 10 new stories in Google Earth Voyager, our new storytelling platform, built specifically for the classroom. We collaborated with National Geographic Society, PBS Education, HHMI Biointeractive and Mission Blue to create beautiful, curated Voyager stories which offer students a new perspective on the world. We're also unveiling new classroom activities for teachers to get started today. This week, Google Earth will become an additional service for Google for Education users, which can be managed by IT administrators through the Google Admin panel.
We're always looking to highlight great educational content on Chromebooks that can be seamlessly integrated into the classroom,

Continue Reading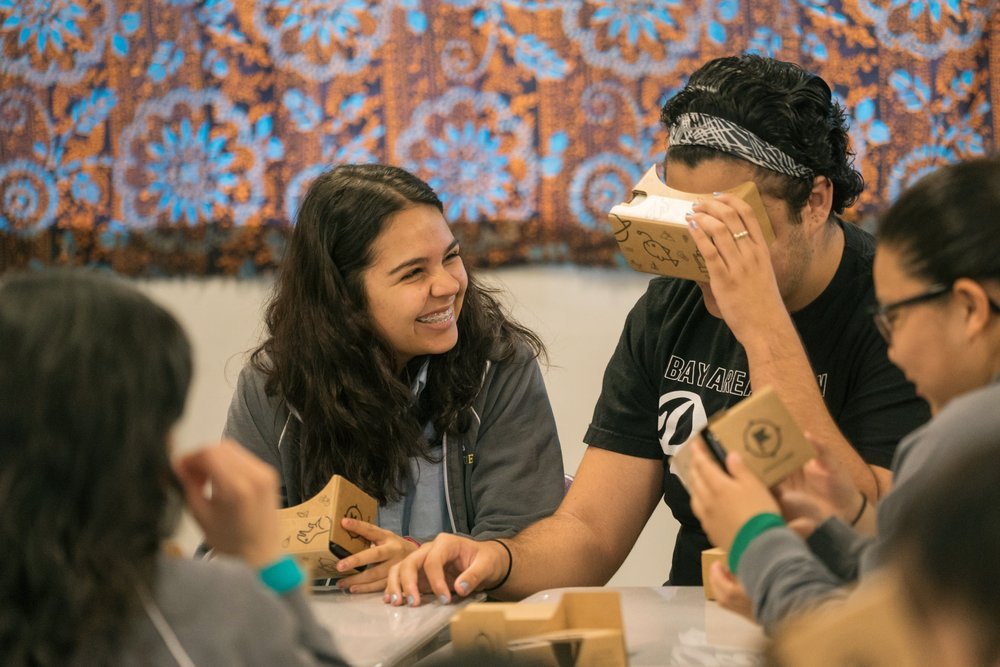 Editor's note: Last week, Google announced a grant to bring students to see "Hamilton." We tagged along to get a firsthand glimpse at how the students reacted to this unique experience of American history.
"I see him as the underdog, and I think, 'that's kind of me, that's all of us.'" That's what one high school junior from San Jose, CA had to say last week about Alexander Hamilton. How do you get 21st century kids to relate to a U.S. Founding Father born 260 years ago? Take them on a virtual journey through his life, and then bring that history lesson to the stage.
Last week, students went on six new Google Expeditions to follow along with Alexander Hamilton as he shaped the foundation of our country. Then, using racial justice funding from Google.org, the Hamilton Education program (#EduHam), brought 5,000 Title I students to see "Hamilton" in San Francisco, Chicago and New York. And we were lucky enough to be in the "room where it happens" with 2,000 local students in SF as the curtains rose…
Act 1: the Expedition
To get in the right mindset before seeing "Hamilton," juniors at Aspire Golden State Preparatory School in Oakland, CA went on an Expedition using Google Cardboard. They took a virtual tour through the events of Alexander Hamilton's life, starting with the American Revolution, where they visited landmarks and read documents that were important to the outcome of the war.
The Expedition continued through the ratification of the Constitution, the creation of our nation's economic system and George Washington's presidency. It ended with a glimpse of Alexander Hamilton's personal life—his letters dealing
Continue Reading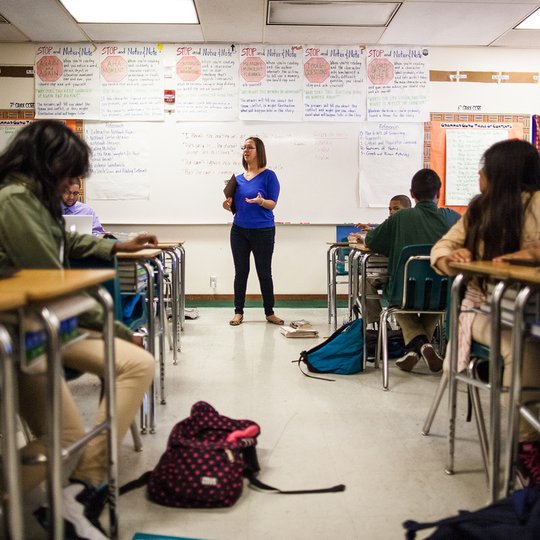 Although we often believe we act without bias or stereotyping, we're all subject to unconscious biases: automatic, mental shortcuts we use to process information and make decisions quickly. These shortcuts are useful, but can also subtly and negatively influence our actions. And in the classroom, they can have serious consequences—educators could unintentionally discriminate against some of their students, discouraging them from pursuing certain fields of study.
Our latest research, done in partnership with Thomas Dee of Stanford University and Seth Gershenson from American University, found evidence of unconscious bias at play in classrooms. One study showed that when white and Black teachers evaluated the same Black student, white teachers were significantly more likely to perceive the Black student as disruptive, inattentive, and less likely to complete homework. Another study found that teachers perceived preschoolers' misbehavior as worse when observing students of a race different than their own. At the college-level, one study showed that when female college students have a female math or science professor, they perform better in those classes and are more likely to engage with STEM (science, technology, engineering and math) subjects in the future.
To better understand this complex problem and how we might address it, we're investing in two new research projects at University of California Berkeley and Massachusetts Institute of Technology. These projects will place an emphasis on the effects of teacher biases in computer science and STEM fields, where the underrepresentation of female, Black and Hispanic students is a longstanding concern.
At University of California Berkeley, Professor Jason Okonofua and his team of researchers want to know if teachers can become more empathetic when disciplining students. They hypothesize that helping teachers better understand the thoughts and feelings of their students will lead to a more fair and equal approach to disciplining students.
Continue Reading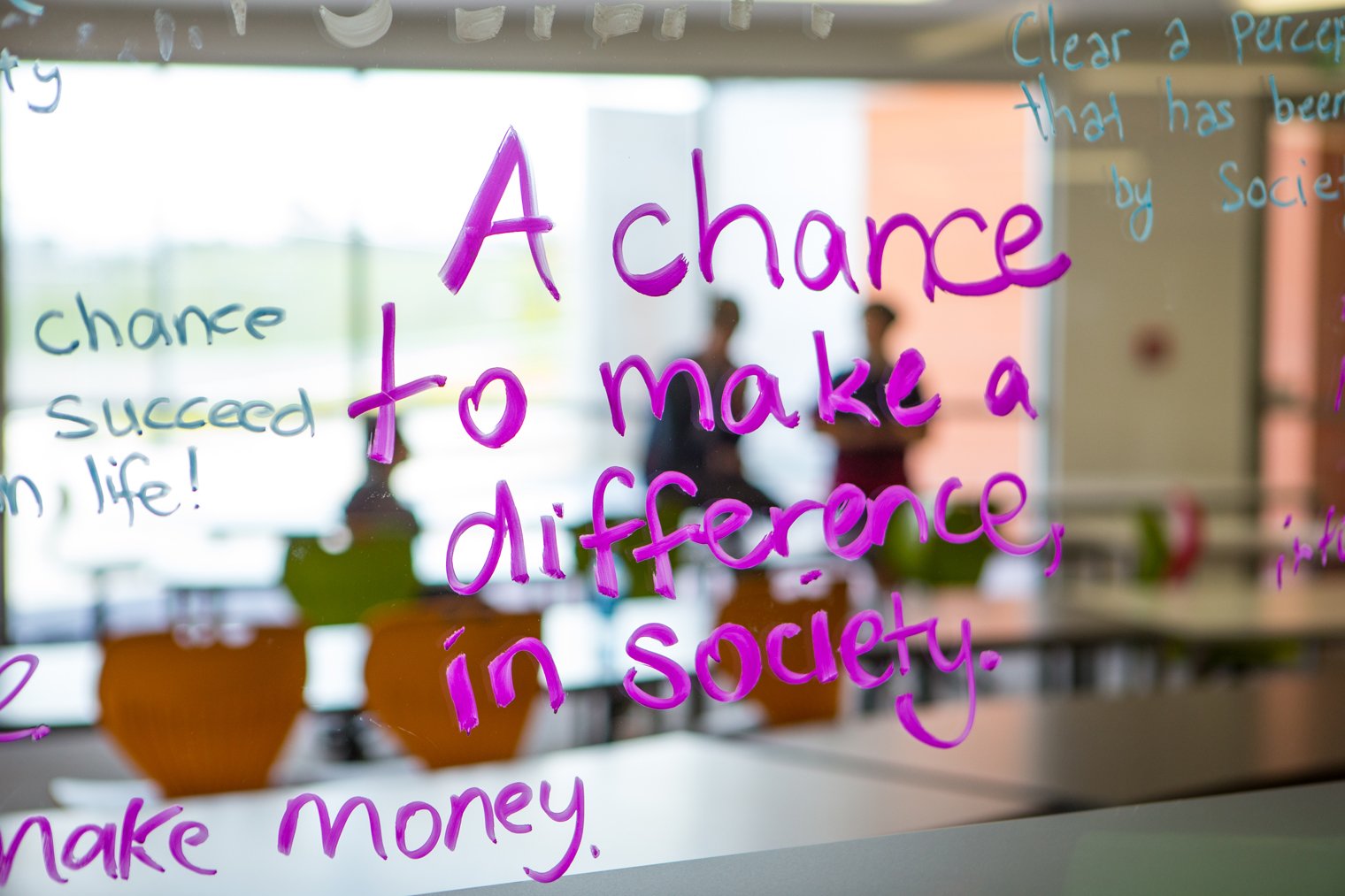 Editor's note: As part of our ongoing celebration of students and teachers, we're highlighting leaders across the world to share how they're creating more collaborative, engaging classrooms. Today's guest author is Claire Amos, one of the keynote speakers from Education on Air, Google's free online conference which took place in December 2016. Claire, deputy principal at Hobsonville Point Secondary School outside of Auckland, New Zealand, shares how schools can adopt project-based learning to encourage students to think about the connected world.
What do "Ender's Game," science, gamification and history have in common? At Hobsonville Point Secondary School, our English teacher and science teacher put their heads together to design a class around the future of gamification, looking at influences from literature and the study of war.
In an increasingly connected world, it's important for students to understand how seemingly different topics converge so they can be prepared for future education and careers. One way to teach these connections is through project-based learning—blending topics to remove the silos that typically exist between different subjects. That was our goal when Hobsonville opened in 2014, and since then we've learned a lot. Here are four tips for schools interested in project-based learning for the connected era.
Encourage reflection on learning
Many students start the school day by visiting their homeroom, where teachers call roll and make school-wide announcements. But the first class of the day should be spent teaching students to reflect on what they're learning. At Hobsonville, we take a "learning hub" approach to homeroom, in which students meet in small groups with a learning coach for the first class three times a week. During this time, students set goals, reflect on successes and challenges, organize their priorities and get the mentoring support they need. Just 10 or 15 minutes, a few times
Continue Reading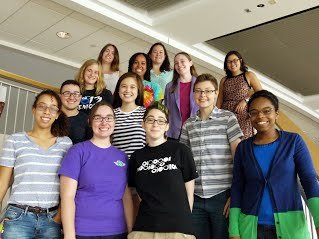 We launched the CS Capacity program in 2015 to help address a very specific problem: the dramatic increase in undergraduate Computer Science (CS) enrollments, which is creating serious resource and pedagogical challenges for many colleges and universities. Through this program, we've been working alongside a diverse set of universitie—including George Mason University, Mount Holyoke College, Rutgers University, the University California, Berkeley, Duke University, North Carolina State University, the University of Florida, and the University of North Carolina—who each bring a unique approach to dealing with increasing numbers of students with a limited resources (including faculty and classroom space).
Two years in, we wanted to share an update on some of the projects and ideas that have emerged to help support the expansion of high-quality undergraduate CS programs:
Enabling self-paced learning
Allowing students to move through learning content at their own pace benefits students by enabling them to take as much or as little time as they need to master concepts and skills. It also reduces overcrowding in CS1 by moving students into higher level courses more quickly.
The team at George Mason have developed an online system that provides self-paced learning for CS1 and CS2 classes, guiding learners through the materials quickly or slowly depending on their needs. The system, called SPARC, includes course content, practice and assessment exercises, mini-lectures and more.
At Rutgers, they're defining additional features to improve their use of Autolab (a course management system that include automated grading). This includes building a hint system to provide more information for students who are struggling with a concept or assignment, crowd-sourcing grading, and studying how students think about CS content and the kinds of errors they regularly make.
Ensuring better engagement of women and underrepresented students
Women and some populations of minority students are significantly underrepresented in CS programs.
Continue Reading