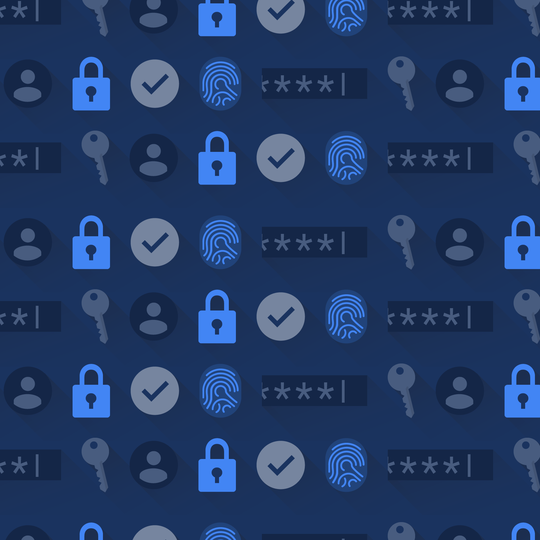 As many email users know, phishing attacks—or emails that impersonate a trusted source to trick users into sharing information—are a pervasive problem. If you use Gmail, you can rest assured that every day, millions of phishing emails are blocked from ever reaching your inbox.
This week, we defended against an email phishing campaign that tricked some of our users into inadvertently granting access to their contact information, with the intent to spread more phishing emails. We took quick action to revoke all access granted to the attacker as well as steps to reduce and prevent harm from future variants of this type of attack.
Here's some background to help you understand how the campaign worked, how we addressed it and how you can better protect yourself against attacks.
How the campaign worked and how we addressed it
Victims of this attack received an email that appeared to be an invite to a Google Doc from one of their contacts. When users clicked the link in the attacker's email, it directed them to the attacker's application, which requested access to the user's account under the false pretense of gaining access to the Google Doc. If the user authorized access to the application (through a mechanism called OAuth), it used the user's contact list to send the same message to more people.
Upon detecting this issue, we immediately responded with a combination of automatic and manual actions that ended this campaign within an hour. We removed fake pages and applications, and pushed user-protection updates through Safe Browsing, Gmail, Google Cloud Platform, and other counter-abuse systems. Fewer than 0.1% of our users were affected by this attack, and we have taken steps to re-secure affected accounts.
We protect our users from phishing attacks in a number of ways, including:
Using machine learning-based detection of spam and phishing messages, which
Continue Reading
Google launched Toontastic 3D on iOS and Android. The application allows children to create their own stories to share with others.
With Toontastic 3D, users can create short stories, longer "classic" stories and science reports. Each story or report is split into multiple "scenes," and users can prepare each scene by choosing from a variety of background settings and characters. In addition to using the app's existing content, users can also draw their own settings and characters in the app's drawing menu.
Once a user has prepared a scene, they can tell their story by recording their voice in the app. Users can drag characters around the environment as they record. Once a clip has been recorded, users have the option to add instrumental music to the scene.
When a story or report is finished, users can export the project to their device's camera roll to share it with others.
In addition to creating their own stories, users can browse story ideas and watch featured stories in the app's Idea Lab.
Toontastic 3D is available to download for free on the iTunes App Store and Google Play.
Continue Reading
Netmarble launched Star Wars: Force Arena on iOS and Android. The multiplayer online battle arena game allows users to collect more than 80 characters from the Star Wars universe and take them into battles against other players.
Specifically, the game allows users to compete against other real players in one-on-one and two-on-two battles. Users can also train against the computer in single-player practice matches.
In each battle, players are challenged to destroy the shield generator protecting the enemy's base before time runs out. Users must also prevent the enemy from destroying their own generator. Each shield generator is guarded by turrets, and if time runs out before either generator can be destroyed, the player who destroyed the most turrets will win the match.
During battles, each player can control their leader character, such as Luke Skywalker or Darth Vader, by tapping on the battlefield to move and tapping on enemies or structures to attack. Users can deploy secondary units to the battlefield by spending energy to play cards from their decks. Each card requires a different amount of energy to play, and this energy recharges automatically over time.
As users win matches, they'll receive packs containing additional cards for their decks. As users collect duplicate cards, they can use the duplicates to upgrade the base cards, improving their stats. Overall, players can create four different decks, with two decks representing the Rebel Alliance and two decks representing the Galactic Empire.
While players begin with access to only a few leader characters, they can collect additional leaders over time. Users can change the leader associated with each deck between battles.
Finally, users can join guilds with other players.
Star Wars: Force Arena is available to download for free on the iTunes App Store and Google
Continue Reading
King announced the release of Bubble Witch 3 Saga, the third installment in the Bubble Witch Saga franchise. The bubble shooter challenges players to help Stella the Witch break a curse that has been placed on Wilbur, a cat with the power of dark magic.
In each level of Bubble Witch 3 Saga, players are challenged to complete an objective before running out of shots. For instance, one stage may ask players to rescue owls that have been trapped inside colorful bubbles by making matches with those bubbles, while another stage may ask users to clear every bubble on the screen, and so on.
Users can complete objectives by shooting bubbles at bubble formations at the top of the screen. Users must create groups of three or more like-colored bubbles to remove them from the formation.
As players progress, they will be able to face off against Wilbur in special boss stages. During these levels, players will need to pop bubbles that contain special fairies who will attack Wilbur and drain a bar at the top of the screen. Users will need to empty this bar completely before running out of shots.
Elsewhere, early on in the game, Wilbur will destroy Stella's house, and players will need to collect Fairy Dust in order to repair it. To collect Fairy Dust, users will need to earn stars on future stages. Players will earn up to three stars on each stage, depending on their score, and these stars are automatically converted to Fairy Dust. Users will be able to choose from multiple visual options each time they purchase an upgrade for Stella's home or yard.
Juan Perez, producer on Bubble Witch 3 Saga at King, commented:
We're excited to be launching Bubble Witch 3 Saga today. With this third

Continue Reading
'The world is going mobile' is an outdated phrase, it's a mobile world. When mobile searches surpass desktop searches at Google and when Google is all set to go 'mobile first' by creating a separate mobile index – you are assured that it's truly a mobile world.
According to Smart Insights, 80% of Internet users own a Smartphone and 51% of the time spent with digital media in a day on mobile ( close to 3 hours ), more than the time spent on Desktop ( 42%). Though businesses understand the importance of going mobile and also have already made their presence, many businesses, due to lack of proper understanding of mobile users' behavior and their needs, fail to properly fine-tune their mobile strategy, which results in no or partial success in tapping the potential of their mobile audience.
If you want to fully tap the potential of the mobile web, you should understand the mobile users in-depth, specifically, your mobile audience – this article is a quick guide and will be a good start to the process of understanding mobile user behavior, habits and characteristics – rest of the things you learn through experience and experiments which will be highly relevant to your business case scenario.
1. Mobile users are Quick and Impatient
According to Search Engine Watch's Report, on average, desktop visits last three times longer than mobile visits and desktop visitor views more pages and thus bounce rate is comparatively lower.
Mobile users expect a seamless and smooth experience while visiting and navigating through a website or app. Readability and right placement of your important content and calls to action is highly important as they scan through the pages quickly. They don't take much efforts looking for the required information – make sure that they quickly notice the most important information right
Continue Reading
Zynga announced the release of Dawn of Titans on iOS and Android. Developed by Zynga's U.K.-based studio, NaturalMotion, the strategy game allows each user to build a kingdom and create an army that will be led by large Titans.
In Dawn of Titans, each player can construct buildings in their kingdom by collecting and spending two main resources: food and gold. These resources are generated automatically over time by resource production buildings, and users can upgrade these production buildings to increase their productivity.
As users collect resources, they can also spend them to recruit units for their armies, such as militia, archers, spearmen and grenadiers. Each troop type has different stats and strengths, and they will behave differently in battle.
During battles, players can direct each individual group of troops to attack enemy troops as they see fit. Users can also direct the Titan around the battlefield to attack specific enemies. Finally, users have the option to select every group of troops, as well as the Titan, with a single tap, and direct them all at once.
In addition to fighting with troops, users will have access to magical spells that they can manually cast during combat. For instance, a fireball spell allows users to burn enemy troops. As users complete battles, they will receive resources and other items as rewards.
As users progress, they can recruit additional Titans for their armies. Users can take a single Titan into each battle, and Titans can level up and become stronger as they're used in combat. In addition, users can upgrade their troops over time, which improves their stats. Finally, users can capture neighboring territories and bring them under their control.
In addition to completing single-player story battles, users can also take their armies into battles against
Continue Reading
Digital entertainment company The Other Guys announced the launch of Linda Brown Interactive Story on iOS. The interactive story of romance and mystery follows an up-and-coming singer named Linda Brown on her trip to Rio de Janeiro to attend her friend's wedding. The app's story was written by Jorge Edelstein, creator of Disney Channel show Violetta.
In Linda Brown Interactive Story, users will experience the story as it plays out through text and animations. At many points during the story, users will be able to make decisions that impact the way conversations or situations play out. In addition, some decisions may also affect the way the overall story progresses later on. Finally, users will be able to explore some environments and tap on highlighted objects to move forward.
As users progress, they'll come across some story decisions that can only be selected by spending premium currency. Users will begin with a limited amount of premium currency, and they can buy more via in-application purchase.
The app's story is split into 12 episodes, and at the end of each one, users will see a recap of the major choices they made during the episode. Users will also see the percentage of other users who made the same choices.
Once users complete the first episode, they will need to spend tickets to access future episodes. Users begin with one free ticket, and they will earn additional tickets for free over time. Users can also purchase tickets instantly via in-app purchase.
Linda Brown Interactive Story is available to download for free on the iTunes App Store.
Continue Reading
There's nothing like a place where you can share your journey or thoughts freely on social media. Practically speaking, it's not an easy task for a platform to provide such safe haven for its users. Instagram is however actively moving to this direction.
Instagram introduced several new features that will encourage users to be more engaging and in the same time, well protected.
Turning off comments
The first addition is the option to turn off comments on any post. In the coming weeks, all users can opt to turn off comments any desired post.
Go to "Advanced Settings" menu and select 'Turn Off Commenting". Lets say you change your mind and you would like the comments again, just go to "…" menu and turn commenting back on.
"Heart" your comments
Instagram will also be adding a heart icon to all comments to enhance commenting experience . This feature works like a "Like" button, allowing users to react positively to comments in a more engaging manner.
Removing followers for Private Accounts
Instagram finally allows the private accounts to remove followers. To do so, go to your list of followers, tap on the "…" menu and select remove. You don't need to break cold sweat contemplating this move because Instagram does not inform the followers you removed.
Cultivating caring community
An anonymous reporting system that would allow its user base to report self-injury post is also introduced this round. In any event users are aware of any self inflicting signs, they can report
Continue Reading
Twitter users can now tweet emoji to Google's official Twitter account to receive local search results in replies.
For instance, a user can tweet a flower emoji to @Google, and the account will reply with a link to view nearby flower shops in Google's search results. Users will need to have location services enabled for Twitter in order for the service to work.
We speak emoji. Let's talk. #KnowNearby pic.twitter.com/HjIMs3KPKe

— Google (@Google) December 6, 2016
As reported by CNET, the Google account supports "about 200" different emoji. Some of these emoji aren't associated with local search results, but are instead "easter eggs" that users can discover. For example, users can tweet the football emoji to the Google account to receive a link to view National Football League scores.
If users tweet an unsupported emoji, the Google account will let them know in a response.
Readers: Will you tweet emoji to Google's account?
Continue Reading
Glu Mobile announced the release of Nicki Minaj: The Empire on mobile. The lifestyle simulation game allows users to become hip-hop stars with the help of musician Nicki Minaj.
In Nicki Minaj: The Empire, each user can create and customize an avatar to represent them in the game. From there, users will be able to complete quests and earn fans by participating in rap battles, creating and promoting songs and more.
As users progress, they will need to complete timed projects by spending energy in the environment. Specifically, during a project, users will be able to spend energy to complete tasks that provide them with experience points, or stars, for the project. A project will end when players collect all five stars on the project, or when time runs out.
As users complete quests, they will earn money that can be spent on new outfits and accessories for their characters, or on items for their in-game apartments.
In addition to completing quests in the game's story mode, users can create raps within the game by recording their own voices over tracks provided by the application. Users can also type text lyrics from scratch or create lyrics by selecting from multiple options to fill in the blanks in lyric templates. Minaj will listen to user-created raps, and she will give the creator of the best rap each month a shoutout on her social media channels.
In addition, as users create raps, they can share them on Beatbook, the game's social network. Users can add other players as friends on Beatbook, and they can also chat with other players (including non-friends) in in-game chat rooms. Finally, the game allows users to browse other players' raps and visit their in-game apartments.
Nicki Minaj: The Empire is available to download for
Continue Reading