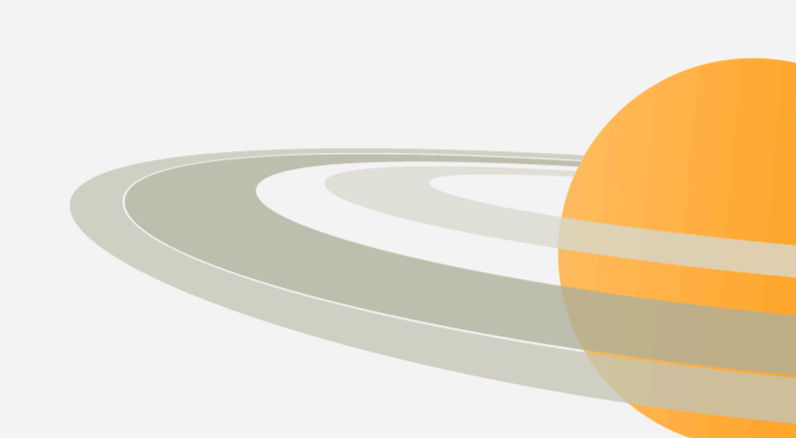 What did Saturn say to NASA this week? "High Five." Here's a look at a few of the top trending Google searches orbiting the week of April 24.
What have you done this week?
For the first time ever, a spacecraft cruised through the narrow gap between Saturn and its rings. Now NASA's Cassini is beaming information back to the mothership, and telling NASA about all the cool stuff it saw. Science, FTW! After the feat, people searched on Google for more information: "How does Cassini communicate with Earth?" and "How long did it take for Cassini to reach Saturn?" Some were looking for a refresher astronomy course, asking "How far is Saturn from Earth?" and "How many rings does Saturn have?"
Here comes the tour
Maybe we're amazed that Paul McCartney is still touring—that guy is Here, There and Everywhere! It'll be a Hard Day's Night on the road, but fans twisted and shouted when he announced his 2017 tour dates this week. Though you can't buy his love, you can buy a ticket to his show. And fans are itching to get those tickets, with questions like "How much are Paul McCartney tickets?" and "When do tickets for Paul McCartney go on sale?" Let it Be soon.
Centi-versary
This Saturday marks President Trump's 100th day in office, and the first few months of his administration have prompted people to learn more about political concepts and processes. The five most-searched terms related to politics during Trump's first 100 days are "recuse," "filibuster," "vetting," "executive order" and "immigrant." Another fun fact to bring to your political debates this weekend: the most-searched names alongside the phrase "Trump handshake": Justin Trudeau, Angela Merkel, Neil Gorsuch, Shinzo Abe and Benjamin Netanyahu.
Clear as mud
Remember when you were a kid and tracking mud in
Continue Reading
The problem we all face isn't a lack of data; instead, it's finding meaning in huge amounts of data! That's why I advocate for the use of PivotTables, an amazing feature in Excel to summarize and analyze your data.
As a finance professional, I'm genetically inclined to love spreadsheets. But I also find that I use spreadsheets to organize my creative and freelance work. No matter what you use spreadsheets for, a PivotTable can help you find greater meaning in the data.
In this tutorial, we'll build upon on our starter tutorials on using PivotTables to work better with your data. I'll show you five of my favorite advanced PivotTable techniques.
Throughout this tutorial, I'll use sample data provided by Microsoft on this page. Use this data to recreate the examples or test the features I'm showcasing.
How to Use Advanced Pivot Table Techniques in Excel (Quick Video)
I love teaching with screencasts, which give you a chance to watch me use the features step-by-step. Check out the quick video below which cover five of my favorite advanced Excel PivotTable features:
5 Advanced Excel Pivot Table Techniques
Keep reading for a walkthrough of how to use each of these five features in the written tutorial below, covering: Slicers, Timelines, Tabular View, Calculated Fields, and Recommended PivotTables. Let's get into it.
1.

Slicers

Slicers are point and click tools to refine the data included in your Excel PivotTable. Insert a slicer, and you can easily change the data that's included in your PivotTable.
A good business venture, idea or invention requires the best of efforts and financial support to succeed. But what acts like a backbone to a business practice or idea is marketing.
Marketing not only leads to the promotion of the idea or the product/service but also makes the people aware of the availability of a product. The concept of marketing is a wider one and has evolved into a better one over the years. Practically every business constantly searches for innovative approaches to market itself to remain in front of the group. Furthermore, why not? It is ideal to gain the competitive edge and draw in new leads and a larger number of clients as opposed to diving into the dimness of darkness.
In today's time, there are several marketing mediums available and these marketing mediums have changed over the years. In the beginning of the last decade, marketing mediums were generally limited to television broadcasting, newspapers and magazines, but now, the scope of marketing has expanded. Social Media is also playing a vital role in marketing. Social media sites like Facebook and Twitter which were supposed to be an important thing in the last decade, have acquired a daily routine in our lifestyles. New emerging social media sites like Google+ and Pinterest have also become popular in a shorter duration of time. Briefly, it can be said that social media is one of the most brilliant platforms that help in the marketing of a product efficiently.
Marketing Trends are something that keeps on changing from time to time thanks to technology and seemingly endless innovation. So, it's not an easy task to stay on top of the latest marketing trends. Here are some ways that would help you to know about the current marketing trends.
<iframe src="http://cdn.instantshift.com/wp-content/themes/instantshiftv2/ads/content-top-728×90.html" marginwidth="0" marginheight="0" vspace="0" hspace="0" allowtransparency="true" frameborder="0"
Continue Reading
With such a strange name, you wouldn't expect much from Wenk, a free CSS tooltip library. Yet it's one of the smallest libraries you can get measuring under 1KB when gzipped.
Recommended Reading: Creating Animated Tooltip Easily with Hint.css
Wenk uses pure CSS with data-* attributes to create live tooltips that you can restyle and position to your liking. Best of all, it's a completely free library with source code available on GitHub.
These lightweight tooltips are super simple to add to your website. You just need the Wenk.css file added to your page header, which you can download from the GitHub repo.
Or, you could even add the CDN file which is hosted on GitHub's CDN. Here's the code for that:

<link rel="stylesheet"
href="https://cdn.rawgit.com/tiaanduplessis/wenk/master/dist/wenk.css">

Or, if you're an npm/bower fan you can install this package from the terminal.
The default tooltip tags do not have much custom data. They let you select the position and the width, but you have to manually change the CSS if you want them styled differently.
For example, you might want a CSS arrow added to the tooltip which appears above the tooltip element. This is fairly simple to create but you'll need to scour the Wenk stylesheet to find the exact CSS class to extend.
Here's a sample of some default code for Wenk tooltips:

<!-- example of Wenk tooltip appearing on the right -->
<span data-wenk="I'm to the right!" data-wenk-pos="right">
  Wenk to the right!
</span>

The main Wenk landing page includes live demos that you can test by hovering. These are the most basic tooltips you'll get but they're perfect for a library that weighs less than a kilobyte.
One major thing to consider is browser support. All versions of Chrome and Firefox should work fine. Same with
Continue Reading
After teasing it for a week, Google has finally unveiled the new and improved Google Earth. Available now on both the web browser and on Android devices, with an iOS release coming soon, the new Google Earth brings with it a number of new features that make navigating the digital globe a joy.
Here are all the new features that comes with the redesigned Google Earth:
3D Maps
Navigate Google Earth in a new dimension
Upon your first launch of the new Google Earth, you'll be greeted immediately by the new 3D map feature. Some cities around the world have been given a 3D map, allowing you to zoom in and tilt the camera around to get a better view of certain streets and/or structures.
From a distance, the 3D modelling looks pretty well done considering the amount of detail it has. However, zooming in up close to a specific building will reveal that the 3D models used in it are far from perfect.
Do keep in mind that not all cities have been given the 3D treatment. That being said, you can still navigate the 2D maps in 3D mode if you wish by clicking on the 2D/3D circle located on the bottom right corner of the screen. Just don't expect any 3D models to pop up on a 2D map.
Voyager
Explore the world from the comforts of your Continue Reading