Editor's note: Today's post comes from Vijay Badal, Director of Application Services of DOTComm. Founded in 2003, DOTComm provides centralized IT support and consulting for 70 government agencies in the city of Omaha and Douglas County, NE. DOTComm uses Chrome browser and G Suite to improve employee productivity and mobility and cut IT costs.
At DOTComm, our employees provide technical support for more than 5,000 government workers throughout Omaha and Douglas County. Because these workers are spread across 120 different locations, our employees need access to the tools they need to do their jobs whether they're in the office or on site with our customers. Several years ago, we realized the legacy systems we were using were getting in the way.
When employees had to travel to provide technical support for the government agencies we serve, they didn't have mobile access to important documents, or the ability to share and send files back to the office, such as videos that outlined technical issues. In addition, hardware and licensing were costly, and inflexible productivity applications were making it difficult for employees to collaborate or work from the road. Plus, we needed half a dozen employees just to maintain our infrastructure!
To solve these challenges, we turned to Chrome and G Suite. Chrome is fast, secure and gives our staff access to thousands of useful extensions. It's also allowed us to standardize across our desktop and mobile devices. G Suite has helped us cut hardware costs and improve collaboration and mobility. With Chrome and G Suite, we no longer pay thousands of dollars in annual licensing fees, and we've reduced the number of people managing infrastructure from six to one, freeing up the other five people to work on different tasks.
Chrome's extensions have been big productivity boosters. One extension syncs the staffs' Google calendars
Continue Reading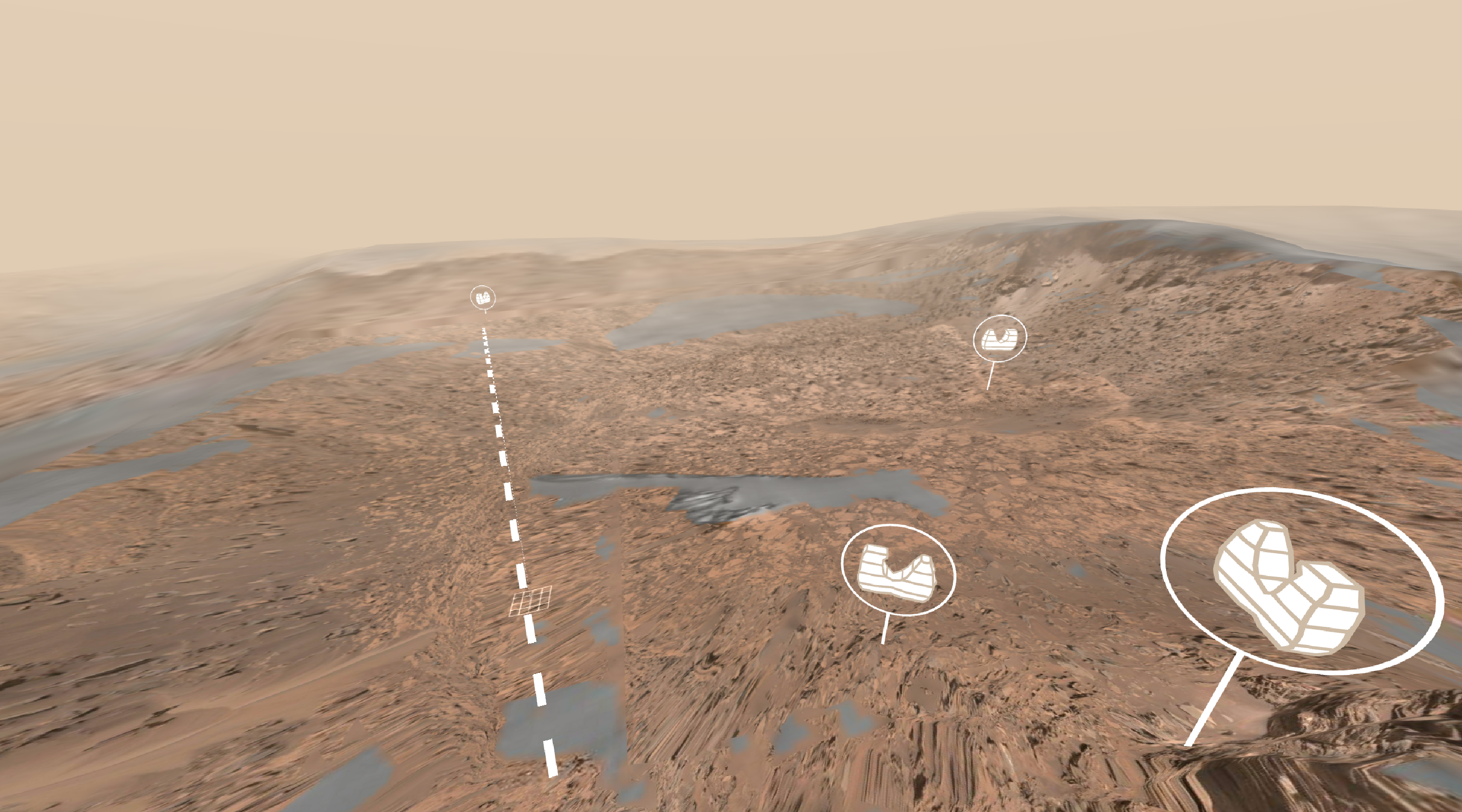 On August 6, 2012, the Curiosity rover landed on Mars. Ever since, it's been searching for evidence that Mars has ever been suitable for life. It's also been photographing the Martian terrain in great detail. Scientists at NASA's Jet Propulsion Lab use these photos to create a 3D model of Mars. It's a one-of-a-kind scientific tool for planning future missions.
Today, we're putting that same 3D model into an immersive experience for everyone to explore. We call it Access Mars, and it lets you see what the scientists see. Get a real look at Curiosity's landing site and other mission sites like Pahrump Hills and Murray Buttes. Plus, JPL will continuously update the data so you can see where Curiosity has just been in the past few days or weeks. All along the way, JPL scientist Katie Stack Morgan will be your guide, explaining key points about the rover, the mission, and some of the early findings.
The experience is built using WebVR, a technology that lets you see virtual reality right in your browser, without installing any apps. You can try it on a virtual reality headset, phone, or laptop.
Check it out at g.co/accessmars.
And if you're an educator, we've updated our Mars tour in Google Expeditions with highlights from this experience. To try it with your class or in self-guided mode, download the Expeditions app from Google Play or the App Store.
Continue Reading
In today's world where everyone is so image-centric and are very careful about what photos of themselves they post online, it is important to know about a few software that can help them in editing the photos and giving it a few finishing touches and designing the texture and color combinations in such a way that it enhances the photo and take it to another level. There is hardly anyone out there who posts their original photos. Whether it is good or bad depends on everyone's thought process, but one thing is certain that this phenomenon is on the rise and one should at least know how to do it.
There are a lot of things that one can achieve by editing and design the images.
Some of them are:
List of Usage / Features Must-Use for Photo Editing Software
Cropping:
You have been clicked beautifully by your friend, but there is one unknown person in the photo and is completely ruining it. With the help of a suitable app and beginner skills, you can easily crop him out of your photo and use it on various platforms and bask in all the praises.
Increasing the resolution:
A photo may have been clicked beautifully, but its resolution may be quite low. With the help of the right software and skills, you can increase the resolution of the photo by adjusting the pixels and other technical things.
Brighten the image:
A photo may appear dark because of the lighting. One can change the brightness of a photo by editing it with the help of a suitable image editing software.
Making posters:
These days, there are lots of movements and struggles are going on to achieve a thing or two. To popularize the idea of the movement among the people, one can always take help of the posters which is a pictorial representation
Continue Reading
It's not modern if it doesn't move. Of course, this also applies to your website's background. Bubbly Backgrounds are at your service.
JavaScript for Bubbles
Bubbly Backgrounds is a very small JavaScript written by a Norwegian developer called David who goes by the name of Tipsy on Github. With its compressed 696 bytes, the short script won't overload any website, but will cause just the right amount of motion, as shown in the following preview GIF:
Watching the round bubbles on their journey through the colorful page background is almost meditative. Just focus on in- and exhaling, and start relaxing.
Use it With Two Lines
All jokes aside. If you're looking for a fashionable accessory for websites, you can sit back and use Tipsy's JavaScript. Assuming you wanted to create a page that only consists of the bubbly background, your HTML looked like this:
<body>
  ...
  <script src="https://cdn.jsdelivr.net/npm/b[email protected]/dist/bubbly-bg.js"></script>
  <script>bubbly();</script>
</body>
Drag the JavaScript into your project via a CDN, for instance, and start it by calling the function bubbly();. Bubbly creates a canvas element that is assigned to the body tag. The canvas always takes up the entire viewport. Thus, there's no further fidgeting needed. Just use the snippets shown above, and you're ready to go.
More Options Via Parameters
However, if you do that, all you get is a blue background with white to hazy blue bubbles floating around. Since this may not meet everyone's taste, Tipsy gives us several parameters to adjust the background and bubbles to your desires.
Tipsy shows you three examples of this right away. This should cover any color taste:
As this is nothing but color specifications and mathematical parameters, you should toy around with the options to create your very own bubbly background.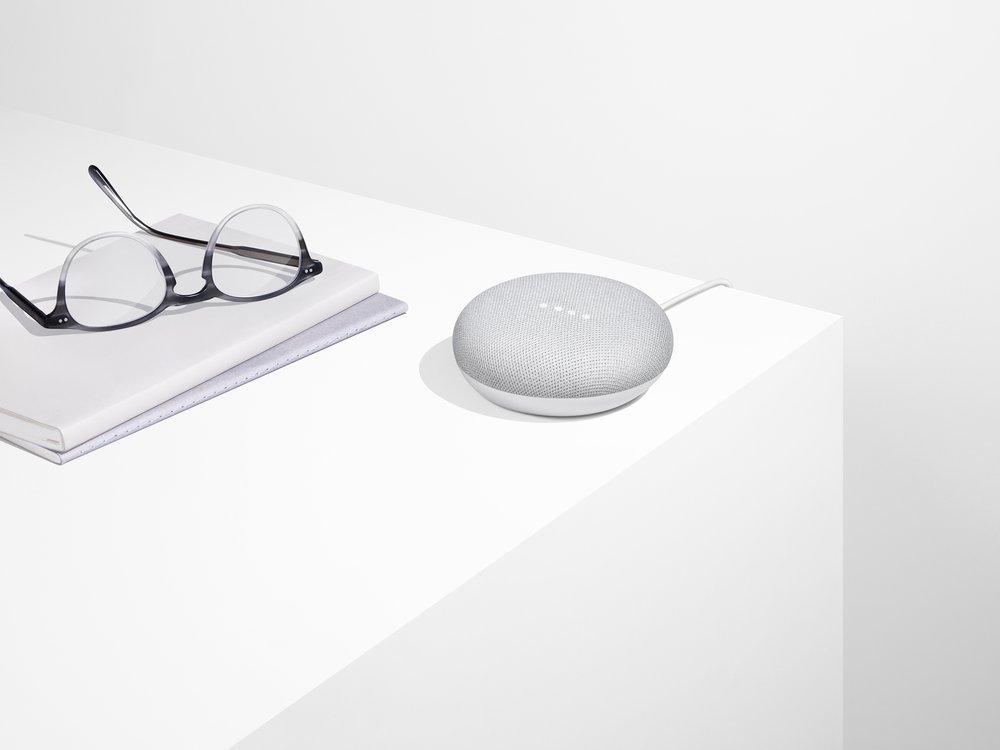 A few weeks ago we unveiled Google Home Mini, the newest addition to the Google Home family. About the size of a donut, it has all the smarts of the Google Assistant and gives you hands-free help in any room of your house. Starting today, you can grab it online from the Google Store or online or on shelves of Best Buy, Walmart, Target and other stores.
Just start with "Hey Google" to get answers from your Google Assistant, tackle your day, enjoy music or TV shows, and control your compatible smart home devices. And with Voice Match, the Assistant can tell your voice from others—up to six people can get personal assistance on each device.
Here are six fun things you can do with your Mini:
Find my phone: When you lose your phone in the couch cushions, your Assistant can find it for you. "Hey Google, find my phone" will ring your Android phone (even if it's on silent) or your iPhone.
Set a sleep timer: Fall asleep to the sweet sounds of your favorite music or podcast by saying, "Hey Google, set a sleep timer for 30 minutes."
Play news by voice on your TV: Stay on top of current events with YouTube news playlists from sources like ABC, Fox and NBC. With a Chromecast-connected TV, you can ask say: "Hey Google, play the news on my TV" or "Ok Google, play sports news on my TV."
Turn the TV on and off: With Google Home, Chromecast, and a compatible TV you can just say "Hey Google, turn off the TV."
Enable night mode: In night mode, Mini's lights dim and the volume lowers
Continue Reading